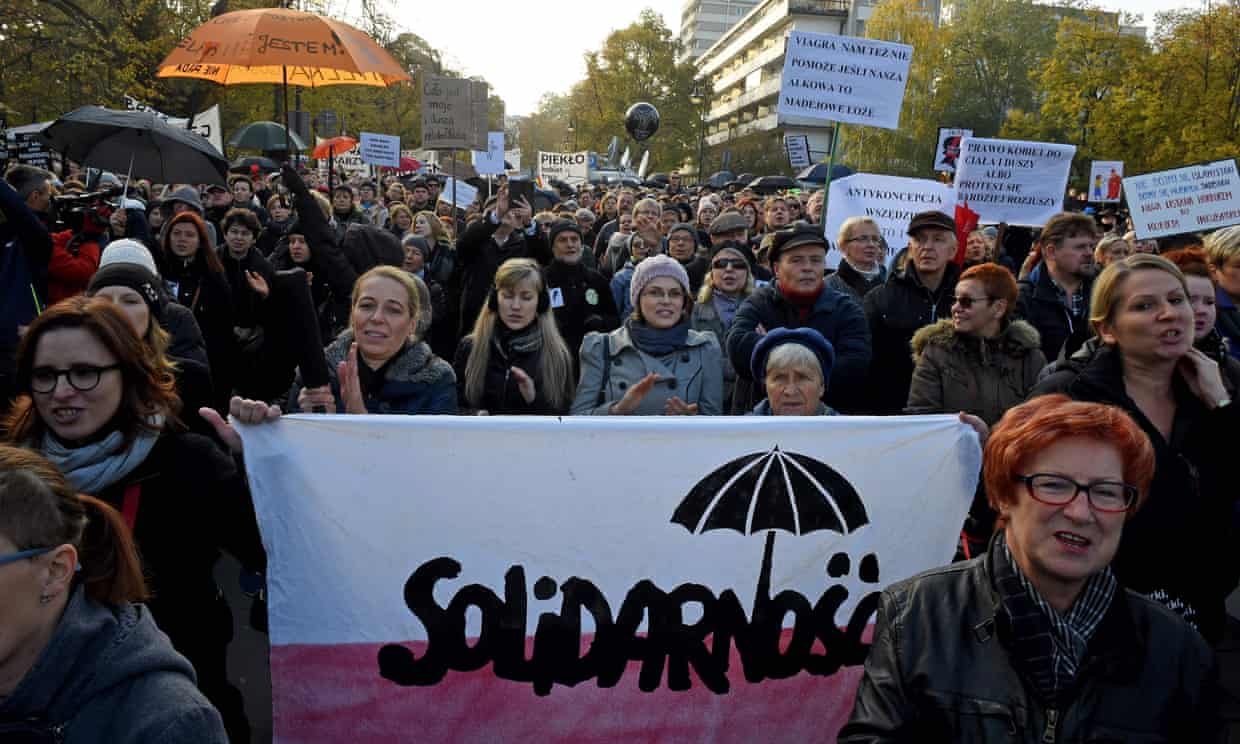 In Poland last year, the Federation for Women and Family Planning celebrated its 25th anniversary. It was created to defend the reproductive laws that existed in 1991. Its director, Krystyna Kacpura, reflects, "This is the only organization in the country whose focus is sexual and reproductive rights, of course we have many NGOs working on women's issues such as violence against women but not on reproductive rights. So, for a country of 10 million women in reproductive age, it's nothing!"
At the end of "the cold war" world order, the process of democratization of eastern Europe, including with the reunification of Germany, was accompanied by a decline in sexual and reproductive rights and women's rights in general. Poland has taken this to the extreme. With Ireland and Malta, Poland is the country with the most restrictive laws as regards abortion.
Recently, the passing of the French political feminist figure Simone Veil has triggered numerous reflections on the important right to universal access to free contraception and abortion. Feminist philosopher Genevieve Fraisse wrote, "Abortion is not murder. It is exercising the right to be free."
Meanwhile, in 2016, the newly elected extreme right Polish government tried to pass a total "ban on abortion" law. Krystyna Kacpura is Executive Director of the Federation of Women and Family Planning, and she is also a member of the Sexual Rights Initiative, European Society for Contraception and Reproductive Rights, and the Programme Council of the Congress of Polish Women.
Krystyna Kacpura met with and recalled for Women In and Beyond the Global the history of the solidarity movement that rejected this law. But the battle is not over, and some similarities are easy to establish with the US anti-abortion movement as she explains:
(Photo Credit 1: The Guardian / Janek Skarżyński /AFP /Getty Images) (Photo Credit 2: Wyborcza / Albert Zawada)