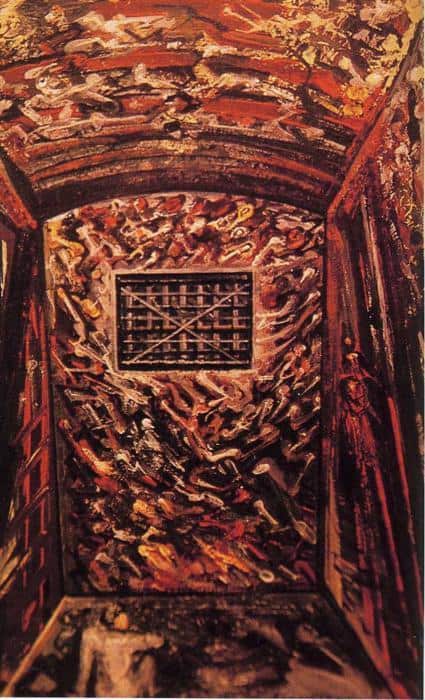 On May 21, 2021, two people incarcerated in Manitoba sued the province over their practice of solitary confinement. On plaintiff, Virgil Charles Gamblin, had been in solitary confinement from December 2020, or six straight months. The other, a juvenile, 17 years old, had been in solitary nine times since July 2020. The two argued that solitary confinement is torture, and, as such, is cruel, inhuman and degrading punishment, "a dungeon inside a prison". As their attorney, James Sayce, noted, "They've shown real courage in coming forward and putting their name down on this claim, and they've shown real courage." This past week, their case was certified as a class action, meaning it now covers thousands of people who were tortured by the state.
Manitoba's solitary confinement cells are often smaller than parking spaces, with no windows, sleeping mats on the floors. They are often covered in filth, blood and excrement. Junior Moar spent time in Manitoba's dungeons: "It's just not a place for a human being to be in there like that, not like a caged animal. An animal shouldn't even be treated like that."
Covid made, or better was used as an alibi, to make a terrible situation worse. For example, from 2019 to 2020, prolonged solitary confinement of incarcerated youth increased tenfold. Prolonged solitary confinement is 15 days or longer. Children were thrown into dungeons ostensibly for their own protection. As one child explained, "The way they do it, they're not helping us." These numbers came from a report that was an update of an earlier report two years prior. None of this is new, and yet it continues.
In province after province, case after case, the State's use of solitary confinement has been successfully challenged. Ontario was successfully sued, as were the federal prisons. Class action suits in British Columbia, Alberta, and Nova Scotia are moving forward. Again and again, when presented with the evidence, the courts decide that solitary confinement is [a] unconstitutional and a violation of human and civil rights because [b] it's torture. Solitary confinement is torture. Why is that so difficult to comprehend? What is our investment in this particular form of torture? Why do we need victim after victim, in the thousands and tens of thousands, having the courage to testify to the trauma imposed on them in the name of justice before we break the cycle of torture?
(By Dan Moshenberg)
(Image Credit: "Solitary Confinement", mural by David Alfaro Siquieros, completed 1961)