Featured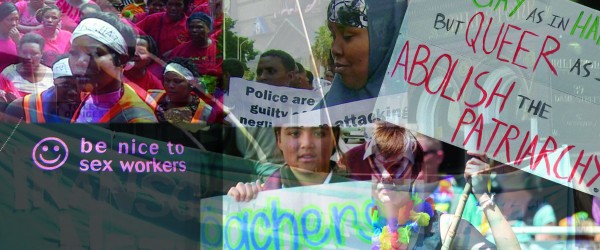 August 25, 2016 By Robyn Di Giacinto Leave a Comment
August 18, 10:36 am CST— my hand absentmindedly twitches towards my pocket at the staccato hum of my email app notification. A quick glance at the screen reveals a Washington Post news update forwarded by my mother. By this point in the day, she's sent me at least half a dozen such emails, so I'm ready to delete this one once I've skimmed the headline–
"Fwd: National News Alert: Justice Department says it's ending the use of private prisons"
Wait… what?
I read it again, and again, just to prove to myself that I got it right the first time.
I'm sure I'm not the only one who encountered the news with more than a little disbelief. It seemed almost too good to be true after decades of accelerating full throttle down the rabbit hole of "law and order" with little regard to changes in white house residency.
In moments like these, I think it's important to play the broken record and ask ourselves again—wait…. what?
As in, what exactly is happening here? What change, if any, will this new policy bring?
In short, what happens to the inmates now?
Will they stay in the same private prison buildings, but this time under "new management"? Will prison administration and CO's carry over? If so, what will be the new training procedures that ensure quality of life improves for their charges? Or is that being too optimistic?
Or, on the flip side, will inmates be moved to existing public federal prisons or state and local facilities that could still be privately owned? Will the facilities be further away from the inmates' families, and are we really okay with it if that is in fact the case? What does this mean for overcrowding? And to what extent will private corporations continue to play a role as contractors for food, building materials and other day to day necessities of public detention facilities?
I have to believe that any major government condemnation of the prison industrial complex (even if just one sector of it) is a good step forward. It suggests that the public discourse is starting to change, that there is some growing political incentive to questioning the status quo.
And yet, there's enough doubt that it's worth unpacking whether this is truly a victory in the material sense. Will it lead to a shrinking of the prison industrial complex, or even improve the day to day existence of those ensnared by it?
But really, I think there's only one larger question that truly matters here: is the public vs. private prisons debate even relevant?
And that, in my book, is a question that's still very much up in the air.
(Image Credit: Washington Post)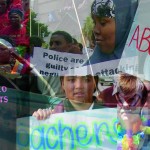 August 22, 2016 By Brigitte Marti Leave a Comment
Last week, with media in tow, Manuel Valls accompanied Minister of Justice Jean Jacques Urvoas, who replaced Christiane Taubira, to Nimes prison, one of many overcrowded French prisons. Located in southeast France, Nimes prison is designed to receive 192 prisoners but currently holds 406 prisoners. Nationally, the number of detainees has reached record levels. Since […]