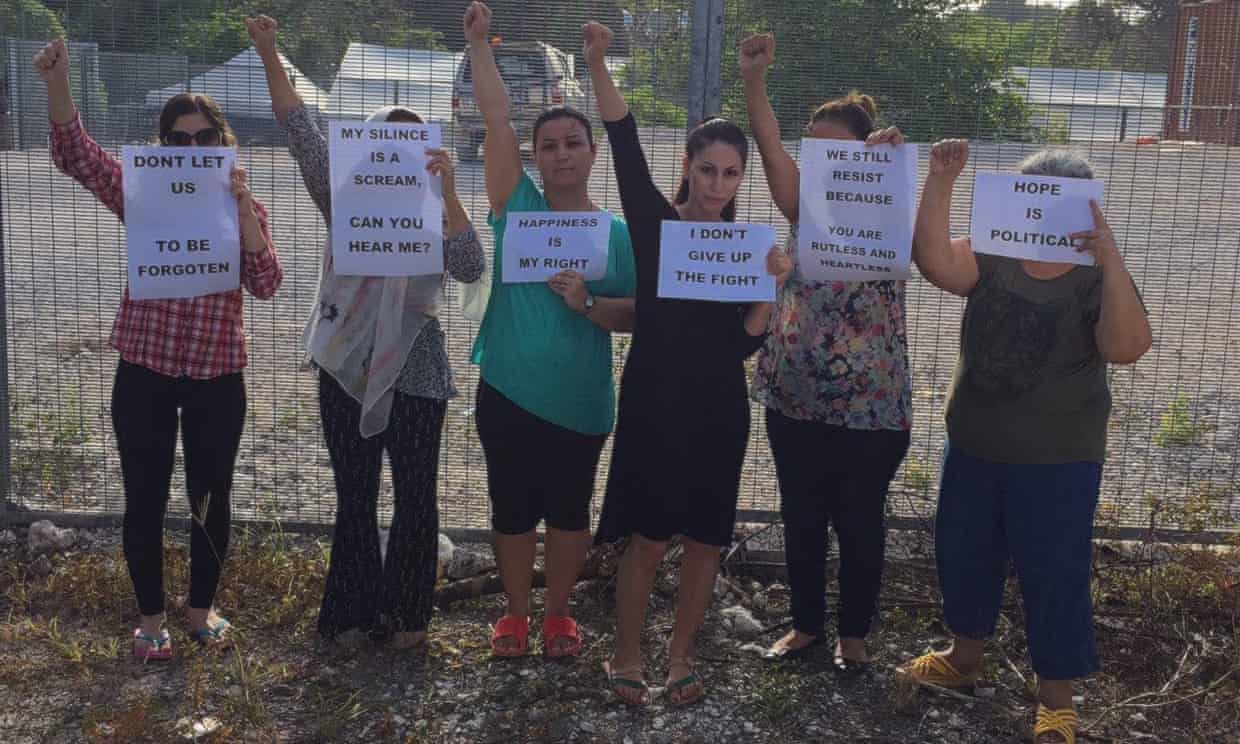 "There are no plans to close the camp in Nauru." Thus ends Reuters "Factbox: Why does Australia detain asylum seekers in offshore camps?". The "Factbox" relates the current situation in the closed detention centers on Manus Island and, to a much lesser extent, on Nauru. Last year, the Papua New Guinea High Court declared the Manus detention center illegal. Last month, Australia closed the center and tried to move its 700+ men to another center, one without running water. 600 some men decided to stay and have occupied the center since, at great risk to their own lives. Journalist and Iranian refugee Behrouz Boochani, imprisoned on Manus Island since August 2014, wrote, "Death is always ever so present. Death. The breath of death. The scent of death. The reign of death over Manus prison. This is the reality of living out here." Death. This is Australia's vaunted "Pacific Solution": horror, torture, death. Take the bodies, the more vulnerable the better, and throw them in a pit, far away, where the "good people" of Australia need not see or hear them cry. Pregnant women, children, men, survivors all, throw them away. To re-open the "Factbox", "So far, no `boat person' detained on Manus or Nauru has been resettled in Australia."
Last year, all eyes were on Nauru. Leaked reports last year showed that 2,000 incidents of sexual abuse, assault and attempted self-harm had occurred. Many of these involved children. The United Nations chastised Australia and Nauru for their failure, call it refusal, to protect asylum seeker and refugee children from sexual abuse. Amnesty International called the conditions on Nauru torture. Currently, Australia detains 369 people on Nauru. 46 of them are women, and 43 are children.
By air, Nauru is a little over 2000 miles from Brisbane, and, for those detained and tortured there, galaxies and light years away. And for Australians? Why does Australia detain asylum seekers in Nauru? Why is Australia not only not shocked but proud of its torture of refugee and asylum seeker children, women, and men on Nauru? Why does Australia hate pregnant and abused women asylum seekers on Nauru? The answer? "There are no plans to close the camp in Nauru." There is no more to be said.
(Photo Credit: The Guardian / Saba Vasefi)