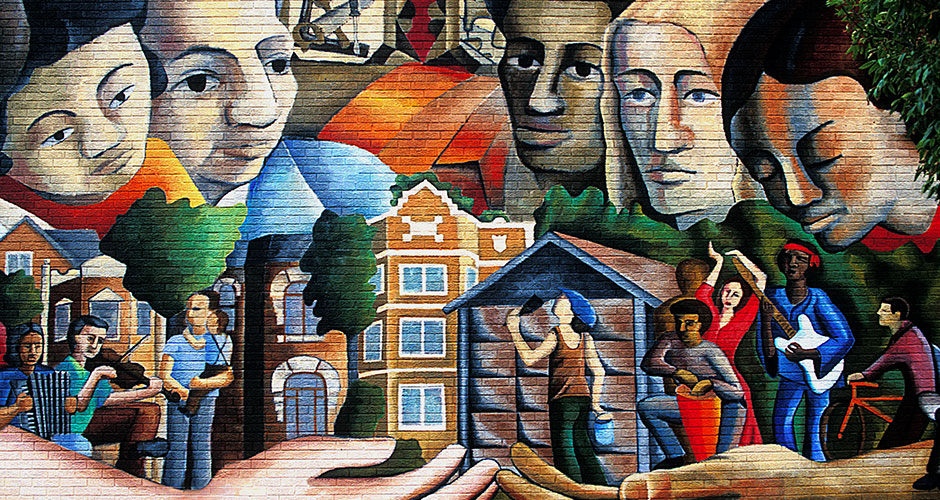 Two "landmark cases" hit the news this week, both involving the rights and dignity of Black women. In Massachusetts, Mary Louis, of Malden, and Monica Douglas, of Canton, both Black women with housing vouchers, sued SafeRent and Metropolitan Management Group in US District Court for applying racial discrimination in their tenant screening software. This week, the U.S. Department of Justice and the U.S. Department of Housing filed a statement of interest in support of Louis' and Douglas' claim. In Nebraska, Teresa Holcomb, a Black resident of Omaha, faces eviction, filed by NP Dodge Management. Ms. Holcomb's attorneys, from Legal Aid of Nebraska and Nebraska Appleseed, are arguing that Ms. Holcomb has the right to a trial by jury. The Nebraska Supreme Court began hearings on Wednesday.
On May 25, 2022, attorneys representing Mary Louis, Monica Douglas, and the Community Action Agency of Somerville filed a lawsuit, in federal court, arguing that SafeRent, a national tenant screening provider, had been violating the Fair Housing Act for years by consistently giving low scores to Black and Latino rental applicants holding federally funded housing vouchers, causing them to be denied housing. This week, U.S. Attorney Rachael S. Rollins for the District of Massachusetts explained, "Algorithms are written by people. As such, they are susceptible to all of the biases, implicit or explicit, of the people that create them. As the housing industry and other professions adopt algorithms into their everyday decisions, there can be disparate impacts on certain protected communities. Stable and affordable housing provides a unique pathway to success, opportunity and safety. We must fiercely protect the rights and protections promulgated in the Fair Housing Act. Today's filing recognizes that our 20th century civil rights laws apply to 21st century innovations."
SafeRent Solutions used to be called CoreLogic Rental Property Solutions. CoreLogic was sued, in Connecticut, "for violating the Fair Housing Act by discriminatory use of criminal records as rental criteria." That court ruling is pending.
On Wednesday, January 11, Nebraska's Supreme Court began hearing NP Dodge Management Company v. Holcomb. Teresa Holcomb got into an argument with two other tenants in a common area. NP Dodge Management Company filed for eviction, claiming Ms. Holcomb had violated the crime-free housing clause by threatening residents. Ms. Holcomb disputed that claim. The original court found in the landlords' favor. Ms. Holcomb appealed, arguing that she had a constitutional right to a trial by jury to determine whose narrative, the tenant's or the landlord's, should prevail. In an Amicus brief, the local ACLU and NAACP opened their arguments in support of Teresa Holcomb, "This appeal puts before the Court a historical issue of the right to a jury trial on factual issues in an eviction trial, a matter of special importance to women, especially Black women, and their children, as well as people with disabilities."
Last year, 9.3 million people in the United States received housing assistance. Of households receiving public housing assistance, 75% were female-headed. From discrimination in credit screening to discrimination in court, eviction, the right to decent and secure housing, and justice in housing are a matter of special importance to women, especially Black women, and their children, as well as people with disabilities.
(By Dan Moshenberg)
(Image Credit: Silver State Fair Housing Coalition) (Photo Credit: WNYC / Michael Dwyer / AP)