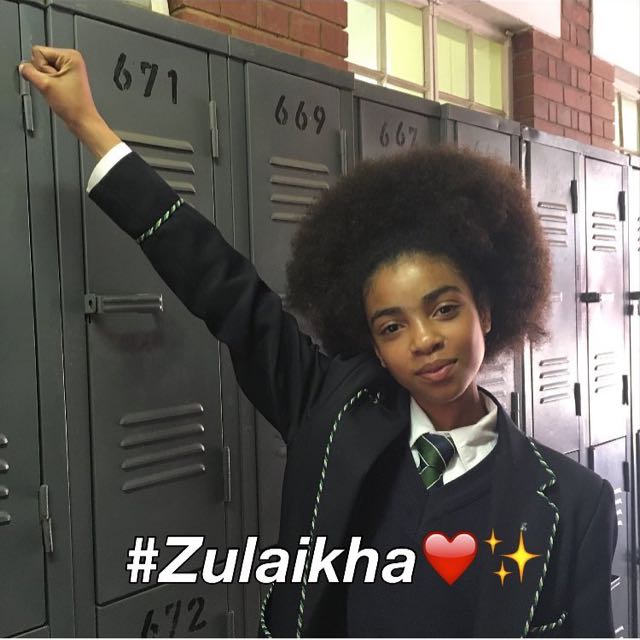 Pretoria Girls High. A disgraceful bastion of White privilege and ongoing violence against the Black psyche. It joins University of Free State, Rhodes University, Stellenbosch, Wits and so many other historically White institutions that remind us and now our children that we are visitors to our own country and extras in the imperial imagination. As a mother of two dreadlocked/braided teen girls, I salute these girls aged 12 to 18 who are rejecting the body shaming that insists that afros, dreadlocks and braids are "dirty and messy" and the cultural genocide that does not want African pupils to speak African languages to each other at school, the criminalising of their movements that surveys Black girls when they are in groups of more than 2.
I recall being body shamed all through High School because of my baby fat and beautiful African bum. It was brutal. The shaming of Black Women's bodies cannot continue to be a casual matter. It is violent. Ladies and Gentlemen, welcome to Racist South Africa where White minority imagination is resisting the liberation project and where the revolution IS being televised. Just like 1976, language and Black being are sites of contestation. This Women's Month is far more meaningful and has done far more to honour the spirit of the 1956 Women's March than the pointless, vacuous , de-radicalised , "soft and fluffy" celebrations of the past 15 years. Thank you Khwezi 4, thank you Marikana widows, thank you Caster Semenya and thank you Pretoria Girls High.
Black Girl – you MATTER. Your HAIR matters, your LANGUAGE matters, your CHOICES matter and your VOICE matters. In case I haven't told you today – you are valuable, loved, precious and powerful. Speak even if your voice shakes and fight even while you are scared. I LOVE you Black Child, Black Girl, and I stand with you. You give me such hope and courage. #Racism and imperialism ARE falling #Afros and Dreadlocks are Rising.