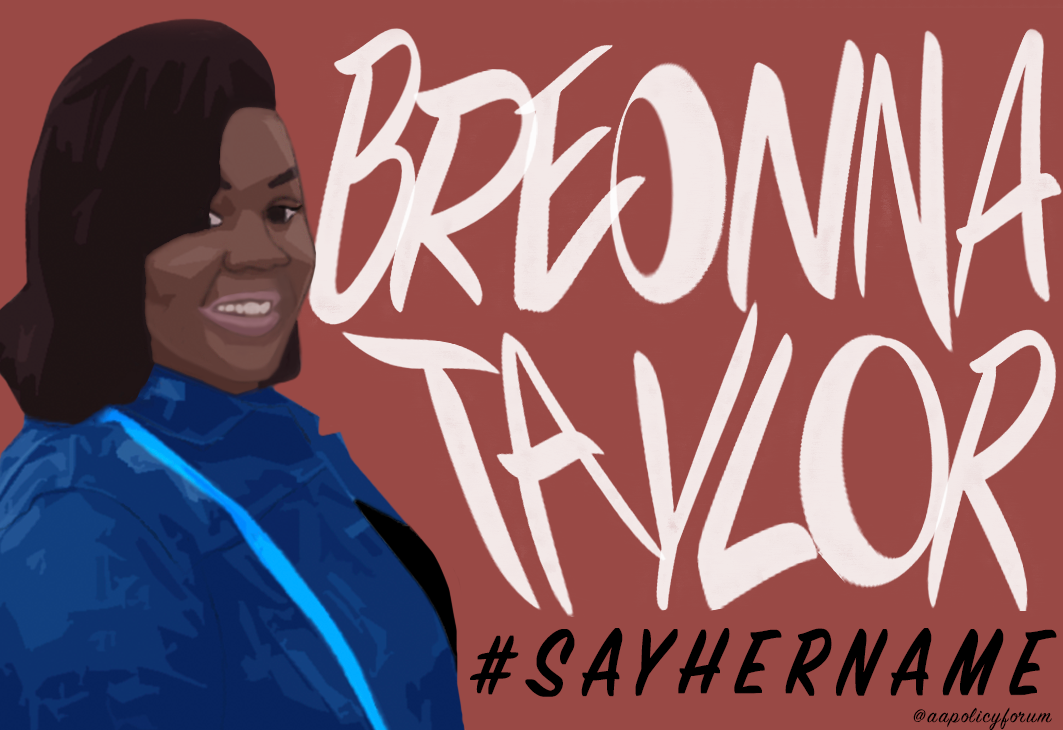 Before I begin I would like to have a moment of silence to acknowledge the traditional, ancestral, unceded territory of the  Manahoac, Nacotchtank, Piscataway and Patawomeck First Nations tribes on which we are standing, working, and learning in today.
Please bow your heads.
Thank you.
We are bystanders to Black and Native women being raped, killed, and tortured every day with no search parties in place. 
Black and Indigenous women are the most oppressed, and we must amplify our voices. 
In so many ways we are still enslaved in this country.     
I know it is hard to swallow, but it is true.
We are legally free but are our minds and body free? 
I mean truly free and protected? Are our children free to do the things that white children can do? 
The answer is NO!!!
We are still seen as disposable.
Our women are still being raped and murdered,
 Literally and figuratively.
Just like how my and many others great great great grandmothers were raped to provide more slaves for masters.
Black women are still being made to conform to white supremacy.
By burning our crowns, dimming our light and hiding our heritage every day.
We are still not seen as beautiful.
Black women are the core of the world and of our communities.
We nurture everyone but are never nurtured.
As Dr. Bettina Love said 
When Black women "lead movements we are so inclusive because we know what it means to be marginalized in so many places."
In order to be empowered, we need everyone's voice at the table. 
We will not be free until straight, queer, rich, poor, Muslim, Christian, and other women of color are free. 
As a Black bisexual student activist, I choose to spend a lot of my time and energy uplifting others and being inclusive in the work that I do.
Whether welcoming people of different backgrounds into a conversation or hyping up beautiful Black Queens on Instagram, I feel it is my duty to uplift and reassure Black women. And continue to shine the light on the amazing women around me who are doing great things.
The question is who else is doing this for Black Women?????
This is a constant need as 
Black women are still seen as objects.
We continue to suffer from self-hate.
Which leads us to  
Not be heard 
And to be at-risk 
And to repeatedly be silenced at every turn.
We continued to be killed, harassed and raped.
But then again it seems to me that the country was created to be this way.
and It seems to me that the country and world were created to treat our women this way.
But I guess that that is the white man's best kept secret 
Although Black Women created this world as it is today, we cannot save it alone. We need white allies to recognize their role in contributing and dismantling racism.
Black Women
are expected to protect everyone but no one wants to protect us.
Black Women
are expected to be the most durable,and then are left to die in hospitals after birthing Black babies.
Black Women
are repeatedly denied our rights no matter our identity.

We Black women
Need to start protecting all of our sisters.
We Black Women
Need to remember we are not alone.
We Black Women 
Need to protect our young girls.
We Black Women
Need to stand up for ourselves.
Many of us already do that every day, and the sad thing is that we have to because no one else will. We are alone but we are alone together. We are everywhere and in everything. In every country and across every sea.
I just pray one day we will be seen because…
Black Women are the strongest. We've been forced to become strong and we will continue to stay strong to hold our people together wherever we are. Such as right here in Fairfax County where Black girls are being subjected to self-hate by the systems in place around them.
If you still can't believe that there is self-hate and racism right here in our county let me tell you a short story about my friend who goes to Thomas Jefferson High School.  She explained at a school board meeting on Thursday (and I quote) "How am I supposed to cope with the fact that my decision to go to TJ will haunt me for the rest of my life" "I am still embarrassed to be Black, I have never had the confidence to wear my hair naturally this is the first time I have worn it natural in 5 years." 
So my question is what are we doing to our girls right here in Fairfax county….what are we doing to uplift our Black girls?
AS A COMMUNITY we continue to tear down Black girls by expecting them to conform to white supremacist ideals.
AS A COMMUNITY we spread the infectious disease of self-hate to every type of Black woman everywhere.
And if Black woman overcome the self-hate and push through and speak up and have confidence
We are 
The "angry Black woman"
We are "too bossy"
We are "the oreo"
We are "not like the others"
Or better yet they are surprised at our eloquence and say
"Wow you are very articulate"
Or "You don't talk Black"
This is all happening right here in the notorious "liberal" northern Virginia. This has happened to me.
After creating the first equity team in Fairfax County Public Schools whose goals are to amplify the voices of students and teachers of color, I was invited to join a panel with many girls of color in FCPS to share our experiences with teachers.
It's alarming to hear the horrific stories of other youth advocates like me who suffer from their white peers and teachers harassing them. Whether it be a white teacher forcing a young Black girl to stand for the pledge of allegiance or boys in class laughing at a dark skin girl and calling her ugly. Right here in our county. 
As I talk to more students it is clear that black boys and girls are being targeted and harassed in the hallways and outside of school every day at every school. And I wonder if that would change if we didn't just recruit teachers and principals from JMU but from HBCU's.
Black children need representation in their schools. We deserve to be led and taught by people who look like us. Last fall I was blessed with the wonderful opportunity to join the campaign of Ricardy Anderson for School Board.  Dr. Anderson is an example of a Black female leader who is out here every day making a difference for our community. She taught me how to be heard and constantly takes the time to value student's voices.
It was also during this time that I learned a lot about local politics in this so-called "liberal" county. 
Before quarantine, I was constantly surrounded by "liberal white people" who think that they are good people but really are racist. 
They still take the time to 
Be a feminist, but only for white women.
They take the time to
Touch their Black students hair every time she changes it.
They take the time to
Compliment a Black student when they do anything that they thought only white people could do, like speak proper English.
They take the time to sexualize Black girls and dress code them in the hallways.
How about, instead of taking the time to be racist and remind us of our exclusion, these people who claim to be "liberal white people" take the time to advocate for an antiracist curriculum.
How come they do not take the time to
Speak out against the disproportionate discipline against Black students.
They do not take the time to 
Speak out against their racist white peers and family members.
They do not take the time to 
Uplift Black and brown youth and adults.
They do not take the time to
Stop their students and families from saying the N-word.
So please do not say you care about our Black girls while standing by and watching them be torn down from Pre- Kindergarten to 12th grade and beyond.
Microaggressions and insults go unchecked every day in the halls of our schools. For me it started in elementary school when my classmates would put me down for being Black. And I was ignored by my teachers and administration when I told them that kids called me the "N" word in class, and they tried to silence me in middle school when I tried to organize a club to support Black students.  Like many of you, I learned early how Black people are seen in this country and what we are up against. 
The tearing down of Black girls is something that I and many other women such as Sandra Bland know all too well. Sandra Bland was an activist who spoke out against racism in her community before being brutally murdered.
Before she was murdered, Sandra Bland bravely used her voice to share her story and then died while still sharing her story.
You know someone else who shared their story?
Oluwa "Toyin" Salau. Toyin was a BLM activist who was murdered after bravely sharing her sexual assault story of being raped on social media.
Women like Kira Johnson and Stephine Snook Black and Native women who were both silenced and killed while giving birth.
And the beautiful Breonna Taylor who was shot at least 8 times in her own home.
As well as beautiful Trans Black women like Monika Diamond, Paris Cameron, Dominique Fells,and Riah Milton, Michelle Washington, just some of the Black trans people recently murdered in hate because of the misogynistic, racist, trans/homophobic society we live in. 
Right here in Fairfax County Natasha McKenna was brutally murdered on video by the Fairfax County Sheriff Department Police 5 years ago. 
These are all things that Black girls open their phones to see every day. We look like them. We are them. We know them. And It's traumatizing.
What are you doing to empower Black women? What are you doing to protect the future of Black Children?
If you are in a position of power are you going out of your way to hire and promote Black women?

Are you listening to Black women and their perspectives? Or are you interrupting Black women and the progress that we are trying to make?

If you are a Black man, when was the last time you told a Black woman or girl that she is beautiful? If you are a black man, have you ever talked bad about dark skin women? Please take a step back and think about your voice and what you are using it for. 

If you are a human? Do you hear anti-black or anti-dark rhetoric? Do you call it out? If not, you need to 
CALL- IT -OUT – IF you are human support, fight and uplift Black Women.
If you are 18 or over 18… put your efforts into electing Black women like Delegate Carroll Foy. Not just for the sake of Black women but the future of this nation. I want young girls to grow up in a nation where they know that a seat at the table is reserved for them and they can envision themselves in it. 
If you are a Black girl or woman…
Are you doing self-care? When was the last time you stepped away and took care of yourself?
The world can wait for you, you are more important. 
We have important work to do and we need to be at our best to keep fighting!
Thank you all for listening to my truth! 
(Image Credit: AAPF)