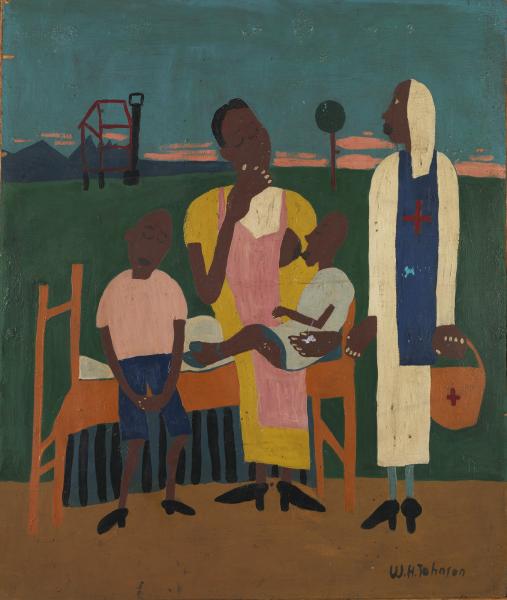 With over 10 million residents, and counting, Los Angeles County is far and away the most populous county in the United States. Next in line is Cook County, Illinois, with just over 5 million inhabitants. Los Angeles County will end its pandemic-era tenant protections December 31. With just over 4 million residents, the City of Los Angeles is the second largest city in the United States. The City of Los Angeles eviction moratorium will expire January 31, 2023. This morning's NPR headline read: "'Flood of evictions' looms in Los Angeles as pandemic tenant protections expire". While the situation is dire, sometimes a metaphor hides as much as it reveals, and that is the case with the flood of evictions image. The same is true of the phrase "mass eviction."
As today's article accurately reports, according to Tim Thomas, director of UC Berkeley's Eviction Research Network, Los Angeles "going to see the highest flood of evictions and, potentially, exacerbated homelessness on top of the conditions that they already had. As these moratoria and rental assistance end, we're seeing across the country a lot of cities have reached historical averages of eviction by August of this year — and are actually surpassing the historical average." And it's not only cities. According to the Oklahoma Policy Institute, eviction rates in Oklahoma are at an all-time high. That's not eviction filings but evictions. Eviction filings are also at an all-time high. Return to normal has meant skyrocketing rents, eviction filings, eviction, instability, disruption, menace.
The problem with `floods' and `mass' is that they suggest an immediately perceptible phenomenon. What is a flood, after all? "An overflowing or irruption of a great body of water over land not usually submerged; an inundation, a deluge." You can see the flood, immediately. You can hear the flood, and often you can even the smell the flood. The immediate impact is plainly visible. And that is precisely what does not happen in the kind of mass eviction engineered by corporate and hedge fund landlords. They don't come in with bulldozers and remove whole blocks of residences. They work more or less privately and individually. You don't see the harm to the neighborhood, to the community. Half the time, people leave before the sheriffs come, and so you don't have the tragedy of family possessions thrown out into the streets.
In Baltimore, Maryland, there's a new sheriff in town, literally: Sheriff Sam Cogen. On Thursday, Sheriff Cogen ended the policy of posting eviction notices in apartment complex common areas. As Sheriff Cogen explained, the posting of eviction notices in plain sight for everyone to read "was raised as an issue a while ago and the attorney general weighed in on an opinion and said that, barring any extraordinary circumstances, that the deputies should be posting on the individual doors, not on the common door, not on a mailbox, out in the lobby, not by an elevator. And to me, that's a more difficult thing to do, but it's also the more correct thing to do and the more humane thing to do, and we're talking about trying to humanize this process as best as we can because what we need to do is we need to let the tenant know, absolutely and with certainty, give them notice that there's an eviction proceeding."
Delivering the eviction notice to the actual intended recipient is a reasonable first step. A greater step would be to extend, renew or initiate eviction moratoria and eviction diversion programs. The Scarlet E stigma and condemnation of eviction begins from the moment of filing and, currently, continues for a lifetime. While that was always the case, with corporate and hedge fund landlords and their propensity to file at the drop of a hat, this issue has itself become an invisible flood of sorts. So, publish not the name of those threatened with eviction, but rather the name of the landlords. Every jurisdiction in this country has a small group of `enterprises' that comprise the overwhelming majority of those filing eviction. In Richmond, Virginia, for example, 15 large corporations are responsible for over half of the eviction filings.
There's no flood looming. The flood is here, everywhere, every day. Every eviction is a flood of Biblical proportions. Every eviction filing is already part of that flood. We must do better than sink or swim, where swimming only occurs at someone else's expense. The only way to control a flood is to contain it. Housing is a human right. Protect it.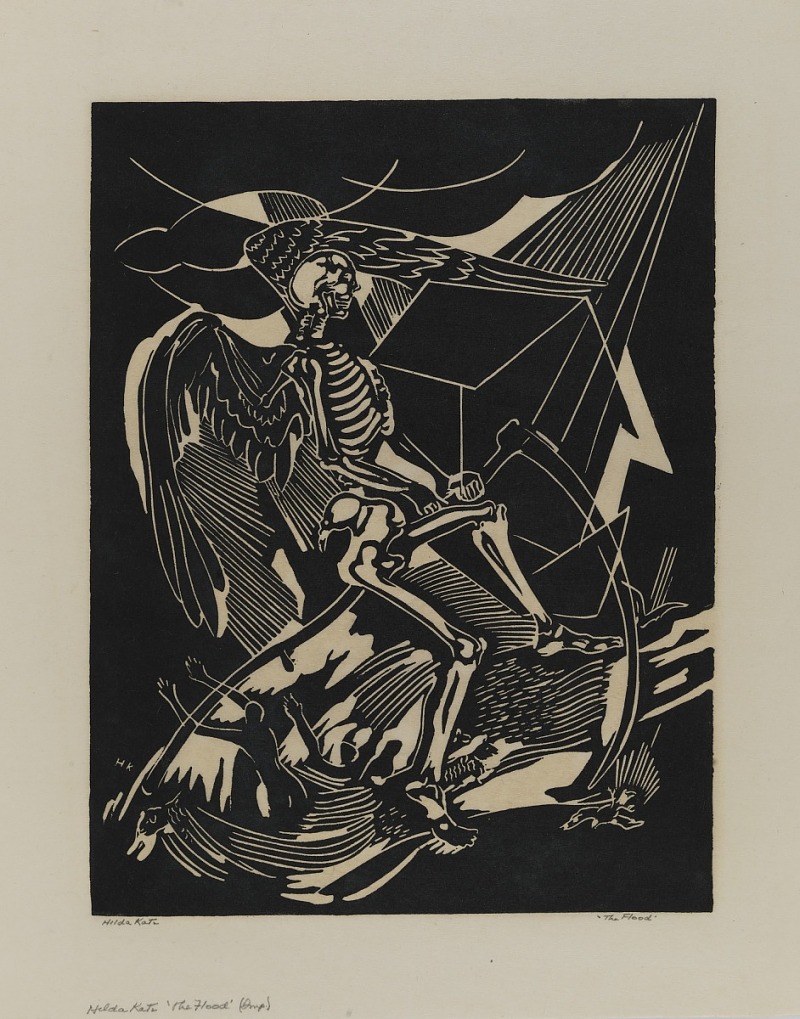 (By Dan Moshenberg)
(Image Credit 1: William H. Johnson, Folk Scene–Eviction / Smithsonian American Art Museum)
(Image Credit 2: Hilda Katza, The Flood / Smithsonian American Art Museum)