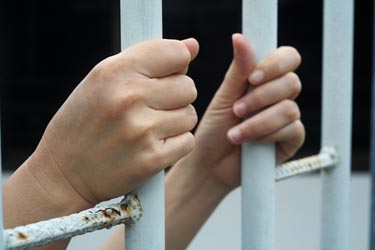 Twenty years ago the Cairo conference, also called the Cairo Consensus, stated that women's reproductive health and rights, as well as women's empowerment and gender equality, were the cornerstone of population and development programs. A few weeks ago, panelists at a conference in Paris agreed that the anticipated advances for women had not materialized. To the contrary.
The backlash against women's advances isn't a function of developing countries. For example, what is happening in the United States is remarkable. Women's health and rights are now under the control, and at the mercy, of some powerful men, such as those on the US House of Representatives Judiciary Committee. One of the great mistakes is to look at the demise of women's rights as an isolated event. Soaring inequality and legislative measures to control women's health and rights work together to disempower women and civil society.
This past June two terrible bills were passed. The US House of Representatives passed a bill with the distorted name of "Pain-capable Infant Protection Act" (HR1797), banning all abortions for any reason including the health of the woman after 20 weeks. Then, Ohio Governor John Kasich signed a state budget that restricted reproductive rights and defunded many women's services, with the potential to defund poor children's programs as well. Three amendments strategically embedded in the budget bill severely restrict women's rights. Two of those amendments are part of the TRAP (Targeted Regulation of Abortion Providers) strategy to impose constraints on medical facilities and providers that deliver abortion services.  These included banning public hospitals from making transfer agreements with abortion clinics, or requiring clinics to perform sonograms and make women listen to the iconic sound of a heartbeat, with criminal charges applicable.  The third amendment said that a state program "Parenting and Pregnancy" would be created and funded by public money and run by private organizations with the requirement that the word abortion not be used. This last amendment carries the neoliberal mark of transferring public money to private interest groups that work against women's interests.
The ACLU Ohio has challenged the three Ohio amendments on the basis, arguing that they were tacked onto a budget bill in violation of the "single subject" rule of the Ohio constitution, meant precisely to prevent such practices.
Working on all fronts, the federal bill has just been introduced in the US Senate. It will certainly not pass with a democratic Senate. Nonetheless this ban has passed in 13 States. These bills are there to threaten women's civil rights as they are devalued in comparison with the fetus they carry.
Lynn Paltrow and Jeanne Flavin recently warned against the legal implications of these series of bills (feticide bills and ban on abortion after 20 weeks). National Advocates for Pregnant Women has documented an increase of forceful actions against pregnant women. They report the case of a doctor who threatened his "patient" that he would send the police to take her to the hospital for a cesarean, if she didn't go by herself that very day. These are not isolated cases. Across the country pregnant women report a climate of constant and intimidating surveillance of their pregnancy.
Whether the fetus is viable or not is not the issue. These attacks on women's rights, using the threat of criminal charges against women, are not accidental. This type of legislative action is designed to bring women and civil society to its knees. It is designed to make them obey absurd authoritarian laws that only serve the neoconservative, religious fundamentalist neoliberal consortium, with its forceful and violent surveillance system of racialized and gendered bodies.
The threat is global and it is real. This is not only a problem for women. We should hear "clear and distinct voices," to use Christiane Taubira's phrase, to denounce and thwart the dehumanization process that is plaguing the American society.
(Photo Credit: RhReality Check)