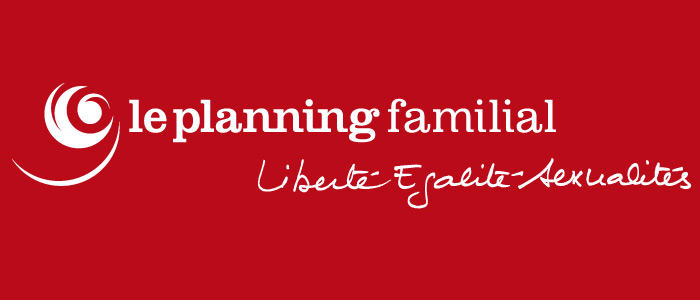 The role of a government is to inform the population of its rights said Najat Vallaud-Belkacem, France's Minister of Women's Rights and Gender Equality, to a gathering at the Planning Familial center in Paris. Vallaud-Belkacem was there to unveil the new government information website on abortion. Since the passage of the Simone Veil bill in 1975, abortion has been a right in France.
Nonetheless, many in France, noting the shattering of reproductive rights in many countries throughout the world, don't want to take any risk. Without much increase in their numbers, the anti IVG (anti abortion), as they are called in France, has managed to occupy a disproportionately large chunk of cyber space, by using deceptive sites that simulate abortion right sites. These sites mislead women in search of information concerning abortion procedures. They try to make women feel guilty as they spread rumors about the danger of abortion.
Isabelle Louis, the president of Planning Familial for Paris and its region, hosted Najat Vallaud-Belkacem.  Although only a few journalists showed up, Louis said, "the event went well. The Minister appreciates the work that we at Planning Familial do in support of women's rights and she was clearly comfortable. At the same time, she delivered a crucial message for us, that is to say that abortion is not a service to women, it is a right; and that it was important to assert that this right is fully supported by the government."
Control of the body is critical for women to fully participate in the society. Isabelle Louis emphasized that contraception and abortion are a real means of emancipation for women. She added, "In contrast, what tires me  a great deal are the journalists' questions. Instead of problematizing this issue, they only carry out the discourse of the anti-IVG (anti-abortion) with stupid questions asking if this website is going to encourage abortion. It is worrisome to see that we are in a society that does not allow itself to think and reflect but is just good at peddling ideas as if they were equivalent. As if the ideological words of the anti (anti abortion groups) were equivalent to a state that affirms the rights of women."
Every journalist present at the event asked that question, including journalists from leftist newspapers. Isabelle Louis reminded them that "women are not stupid. If they go to this site, it is because they want information about abortion. We must stop thinking that women are completely bewildered by what is happening to them." Moreover, the woman who had written to the Minister to complain about the deceptive websites was present. Her alerts pushed the Minister to take action to clarify the situation. As the Minister explained, she does not want to encourage anything. Rather, the role of a government is to inform people of their rights. The Minister's message was clear; she relocated the question of abortion and reproductive rights in its proper context: public rights and public service.
The control of the woman's body is key to women's full participation in the world. In the United States, Senator Elizabeth Warren recently denounced the blackmailing by Republicans who want to "change the law so that employers can deny women access to birth control coverage. In fact letting employers decide for the women if they can get birth control covered on their insurance plan is so important that the Republicans are willing to shut down the government." At a time when the right to an abortion is threatened and denied in many states, we wish that reproductive rights would appear as a moral and governmental responsibility rather than as a political game.
The French Minister of Women's Rights and Gender Equality is rightly defending those rights. A right is a right: women have the right to contraception and abortion.
(Written by Brigitte Marti, with Isabelle Louis, the President of Planning Familial Paris and its region)