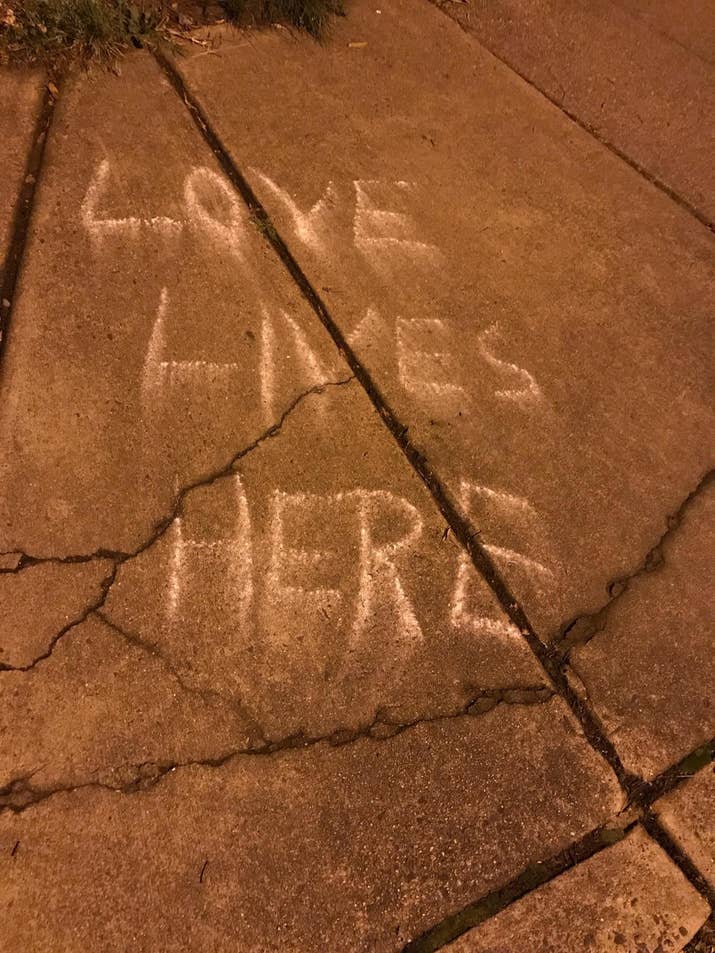 Since the November elections, across the United States, from middle schools and high schools to colleges and universities, people of color, women, LGBTIQ persons, Muslims, Jews and others report outbursts of intimidation, threat, and abuse. To no one's surprise, a campaign based on white supremacy, racism, xenophobia, misogyny, homophobia, ableism, anti-Semitism, Islamophobia, sutured by lies, hatred and violence, has engendered intensified and expanded violence, but violence against people of color, women, immigrants, LGBTIQ persons, Jews, Muslims, people with disabilities, workers, others, is not the whole story. Individuals, organizations and communities across the country are engaging in acts of kindness and campaigns for inclusive justice. Here's the story of what happened over the weekend in the leafy Del Ray neighborhood of Alexandria, Virginia. Call it a verse of the Parable of Memorial Day 2017.
On Saturday, May 27, self-described white supremacist, white nationalist, neo-fascist posters appeared on trees and utility poles in the Del Ray neighborhood. Some of them targeted C. Christine Fair, who had taken on a white supremacist at a local gym. The posters were taken down immediately. That's the hate crime part. But there's more; there's the peace, love and understanding part. Residents pulled out crayons, markers and paper and produced posters of welcome, calling for mutual respect and dignity.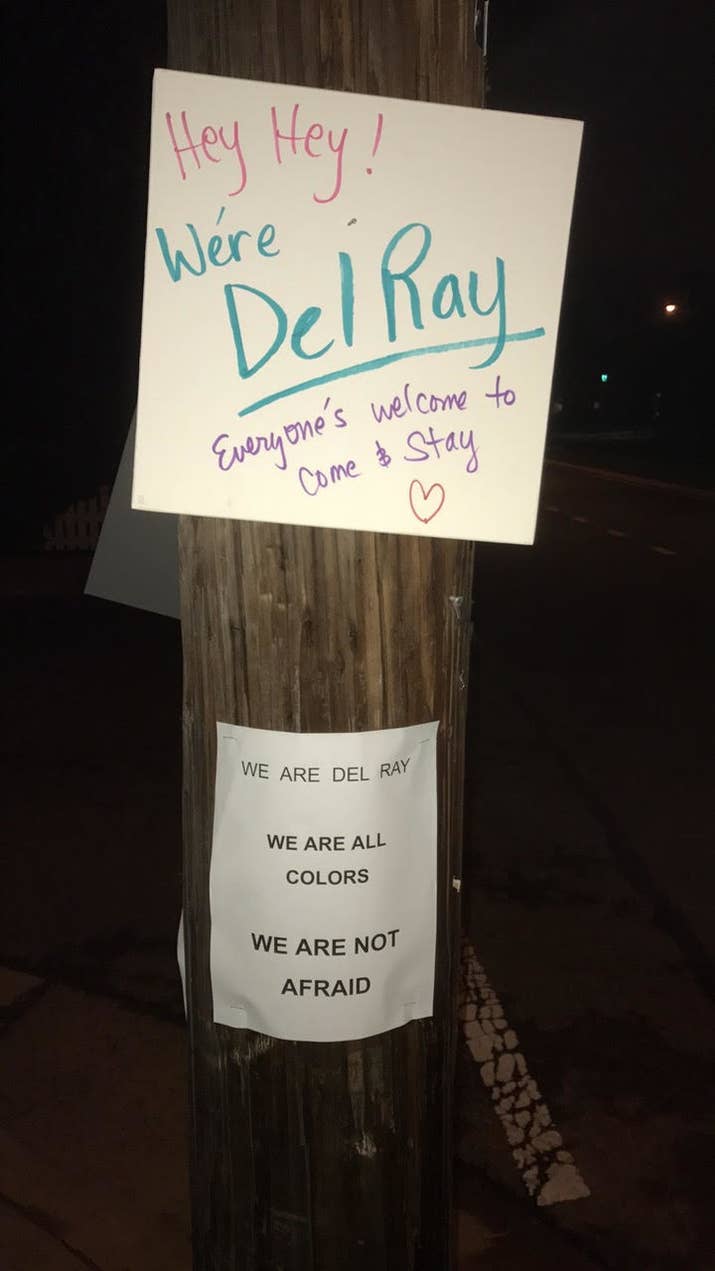 These homegrown posters now sit next to the more formal posters gleaming from shops in Del Ray and the adjoining predominantly Latinx Arlandria neighborhood. Those posters read, EVERYONE IS WELCOME HERE TODOS SON BIENVENIDOS AQUI. They're part of the Hate Free Virginia Campaign, and in Del Ray that campaign was organized by the Tenants and Workers United, a chapter of New Virginia Majority; Grassroots Alexandria; and Indivisible Del Ray. Individuals, communities and organizations are on the move.
White supremacy and racism are baked into our history, as is violence. Peace, love and understanding may be more aspirational, and may take more work and labor, and may demand more light, but the work of welcome is happening, across the country, in this climate of terror and fear mongering. We need a HateWatch; we need groups like the Southern Poverty Law Center. But we also need a PeaceLoveandUnderstandingWatch, and we need it now. Remember, there is nothing funny about peace, love and understanding.
(Photo Credits 1,2: Buzzfeed / Eric Wagner)