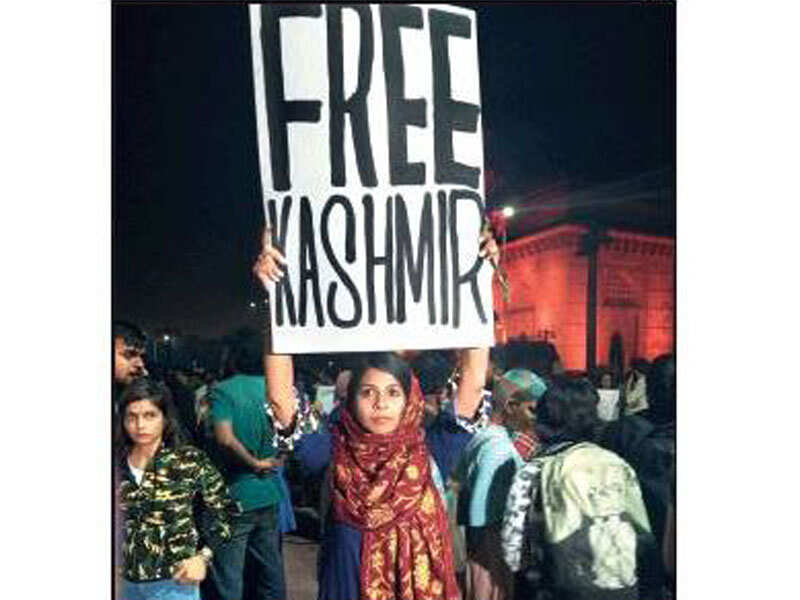 (Photo Credit: Times of India)
There is a long row of women, who have given birth in the midst of destruction, their babies, a new generation, are tied securely to their bodies with a duppatta. I see them as they walk, slowly, cautiously, confidently, across the broken embankment, past seething waters, to the safety of their community and their people. Once more, they shine.
Freny Manecksha. Behold, I Shine: Narratives of Kashmir's Women and Children
In early August, the Indian state suspended Article 370 of India's Constitution. Article 370 gave special status to the state of Jammu and Kashmir. This special status included a separate constitution and administrative autonomy. In suspending the Article, and effectively India's Constitution, Narendra Modi offered economic development and his version of a War on (Islamic) Terror as justification. The lynchpin of this claim was the protection of Kashmiri Muslim women. In this scenario, Modi is the great liberator savior of Indian Muslim women. Kashmiri women know better: "Who will liberate us? The BJP leaders who are saying men in UP or Haryana (where the sex ratio is low) can now source fair brides from Kashmir? Are we apples or peaches of Kashmir — goods to be looted by our conquerors?" The women of Kashmir are accustomed to these claims of liberation, empowerment, freedom, and have consistently rejected them as false and empty. For decades, and centuries, women of Kashmir have organized to dispel the night and fog of various modes of patriarchal sexual violence against women and girls.
Since the declaration, India's Prime Minister has continued to claim that the erasure of semi-autonomous Kashmir  is part of the program of women's liberation, which begins with `protecting' Indian Muslim women … from themselves. Since the declaration, Indian social media has recorded public officials and just plain menfolk boasting that now they can go to Kashmir and pick up "fair Kashmiri women" as wives.
Kashmiri women know better. They know that "protection" means intensified occupation, unparalleled communications and information blackouts, ramped up harassment of women and girls. They know that protection means the most vulnerable, such as women in childbirth, will be the most exposed to violence and danger. They know that armies that march under the banner, "Save Muslim Women!", are never to be trusted. They know this, and their knowledge of such has been well documented again and again and again.
Despite the documentation of Kashmiri women's decades and centuries long histories of self-organizing, the world more or less stands by and watches the new phase of protective torture of women and girls with a muffled cough of disapproval. Where is the global outrage at the intensified assault on Kashmir, and particularly on Kashmiri women? Where are the mass demonstrations in support, the teach-ins, the calls to action, other than polite invocations of solidarity? Where are the comrades, the militants, the feminists? Where is Kashmir? Nowhere. Who are the women of Kashmir? As far as the world at large is concerned, no one. Less than no one. Poor blighted beings in need of salvation. "But, hell, let's just 'Save Muslim Women'!"