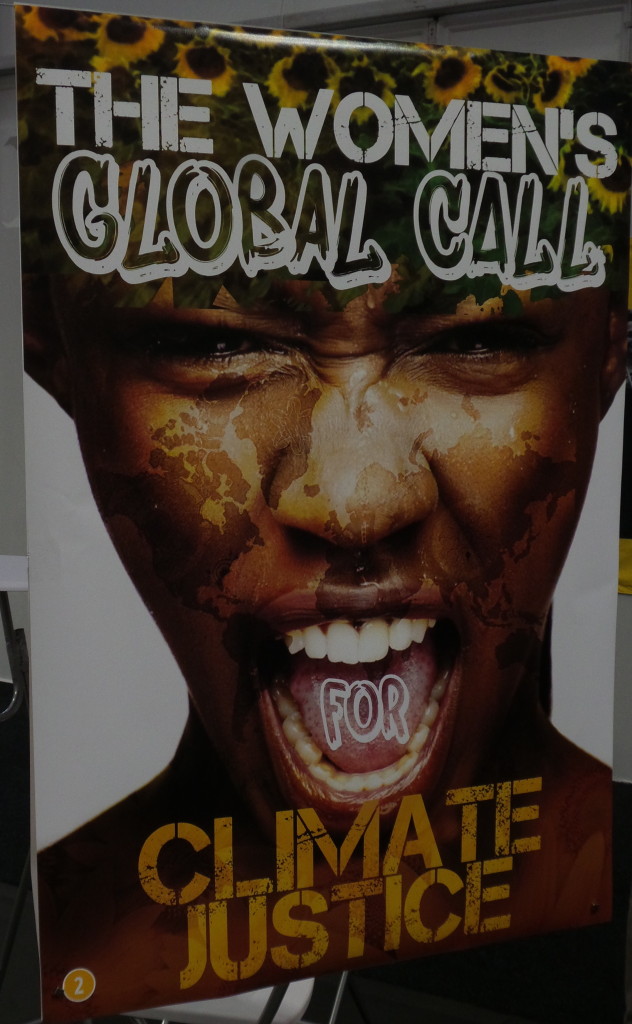 At COP 21, Grace Balawag, member of the IIPFCC (the International Indigenous People's Forum on Climate Change) told us her concerns as the language of the treaty being negotiated started to exclude indigenous people. She talked about indigenous right to land, about indigenous peoples' knowledge and expertise and how, instead of being respected, they were excluded from negotiations while the world's largest corporations were ubiquitous throughout those discussions.
Three months after the agreement, women and men environmental activists from indigenous communities are still being murdered by hit men working for vested interests often supported by governments, as was recently the case in Honduras and South Africa. Countries like Honduras with its violent repressive regime are just proxies for the violent global market.
As Billy Kyte from Global Witness said, "Indigenous people are being killed in alarming numbers simply for defending rights to their land." Land means subsistence for indigenous people certainly, but also for the human population as a whole. However, land means carbon exchange market for vested interests. For instance, the REDD program (Reducing Emissions through Deforestation and Forest Degradation) is actually a carbon market mechanism that treats the business-made environmental deficiencies as more business and speculative opportunities. Indigenous people see carbon exchange value programs like REDD made by and for unscrupulous corporations as a land grabbing mechanism, a new form of colonialism, "Yesterday's genocide was done with guns and blankets with small pox. Now they are using carbon trading and REDD." All this entails murders, and fabricates aggressive justifications for "potentially genocidal policies." Shouldn't we all see that?
It is women who have suffered and are still suffering the most under this oppressive system. And so it is indigenous women who show the way toward real solidarity for transformative actions for "Climate justice and women's rights."
Why has this market mechanism superseded legally binding resolutions? For the first time, the Paris Accord recognized the climate catastrophic disruption, but by not expressing strong support for indigenous rights, the signers have been complacent with those powers that order the murder of people who fight against the causes of this environmental and human disaster. Therefore, it has failed to propose meaningful solutions.
Grace Balawag reminds us how difficult it is to negotiate under this corporatization and financialization of "nature" and the importance of collaboration.
(Photo Credit: Brigitte Marti) (Interview filmed by Joachim Cairaschi, conducted by Brigitte Marti)