To play the game you will need: 
Dice

Minimum of two players

Tiddleywink for each player.

Roll 6 on the dice to start.

Move along the game board and follow the instructions

Try to avoid finishing
---
Inspired by the game "Alternatives to Globalisation" designed by RW.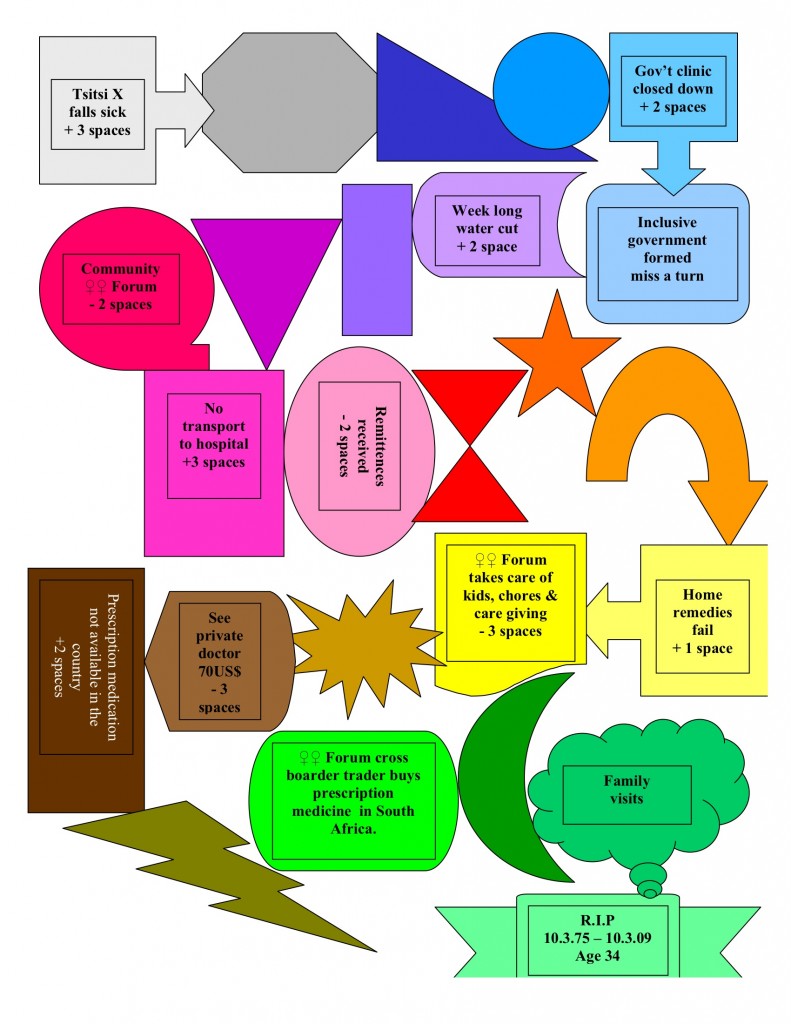 A rusted wire fence divides the old Zimbabwe from the new.
On the one side lies Effie Malamba, born in 1901 she was buried beneath a granite headstone 90 years later.
On the other is Sylvia Ncube, born in 1974 she was laid to rest just 35 years later.
The wire separates Bulawayo's old Hyde Park cemetery from its extension.
Effie lies amid ordered ranks of stone epitaphs.
Sylvia lies in a chaos of churned earth. All around her the mounds of mud and stones, garlanded with plastic flowers, tell the story. 
Zimbabwe now has the lowest life expectancy for women anywhere in the world: 34.
A forest of black metal plates mark the mounting death toll and their hand-painted white numbers record the birth dates of a missing generation. Irene Phiri born 1972, Gugu Hlanbangana in 1971, Lulu Olomo in 1975, are just three of thousands.
This cull is not an act of God. It's Zimbabwe's game of health, of life, of death.