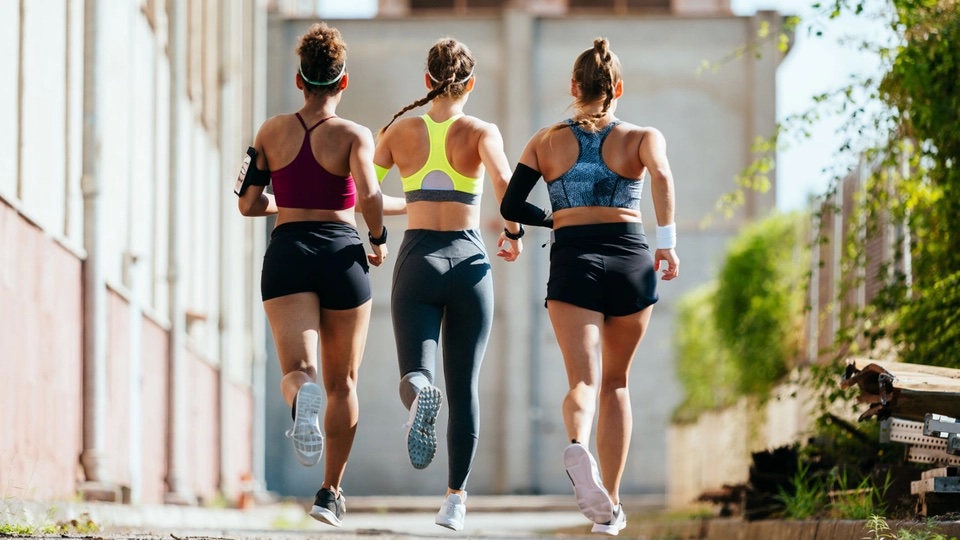 In warm weather, running can be hard with extra layers on. As a runner, I know. From May to September, when the weather hits 60-90 degrees every day, I'm not running with a sports bra, shirts and shorts on; I'm removing as many layers as I can so I don't overheat and harm myself. That means I'm running with just a sports bra and shorts on. My comfort and my health override any preconceived ideas of what women should be wearing while they workout. The same can be said of all women when they're exercising.
For this reason, Rowan University is wrong to police women track athletes who were exercising while the football team was in practice, and were called out for removing their shirts after a particularly difficult practice. After an afternoon workout of mile repeats in 60-degree weather, the athletes finished their workout in their sports bras, while some male runners ran without shirts on. Can you guess who was told they were distracting the football players? The women.
"I was holding a 5:45 or 5:50 during mile repeats. We were dead and sweaty," teammate and senior Hannah Vendetta says. Team members recalled that one of the football coaches approached the women's cross-country coach and told them that the runners were distracting the football players. A few days later, the team learned during an athletics department meeting that "they all had to wear shirts during practice. Also, the cross-country teams were no longer allowed to use the track while the football team practiced. Instead, if they wanted to run in the afternoon, they would need to make do with the Glassboro High School track across the street. Or they could change their practice time."
The University administration has claimed that there has always been a policy wherein only one sports team at a time has use of the facilities, but students and alumni have disputed the claim that the policy has ever been enforced. In a response to the administration's explanations, alumna Grace Kaler tweeted, "From the Year 2010-2014, this policy was never enforced. We had always shared the facility. As a former captain, and student-athlete, I am so disappointed to see the sports bra rule still in play, but now to cover it up with this, is extremely disheartening."
Rowan student Gina Capone heard of the incident from her former teammates and, enraged, posted an article on Odyssey. Her piece took the Athletics Department to task, citing unfair treatment of the cross-country team, policing women's bodies, and perpetuating a "boys will be boys" culture on campus. The next morning, the post had gone viral, throwing Rowan into the spotlight on the eve of hosting the NCAA Division III regional cross-country championships. The university can profit off of women athletes, while also policing their bodies and what they get to wear when it gets too hot to train?
There is a verbal policy in place – the "shirts required rule" – that supposedly applies to male and female across all sports. According to VP of University Relations Joe Cardona, "The verbal policy was adopted to create standards for all student athletes. We want to keep standards above a normal rec or intramural team. You're playing a NCAA sport." But only the women were policed by the "verbal policy"; the men without their shirts on were completely disregarded in the call out.
Thanks to the outrage from Capone's article, the university has created a new written policy, reversing its stance. "There will be no restriction of sports bras without shirts as practice apparel. By clarifying our support for women's athletics and its student-athletes, Rowan strongly affirms its commitment to ensuring that women are able to train and perform at the highest levels," says University President Ali A. Houshmand.
But the underlying issue of policing of women's bodies remains. A runner is not running without a shirt to attract men nor to distract football players. They are running because it is hot outside, and unnecessary clothing is going to be discarded to maintain an athlete's comfort level. If you're so worried about the football players or men getting distracted, set punitive measures for those players. I'm willing to bet grueling wind sprints or any other exercise will teach a player not to ogle another athlete.
Stop policing women's bodies. They aren't there for your entertainment. Learn to do better.
(Photo Credit: Outside)