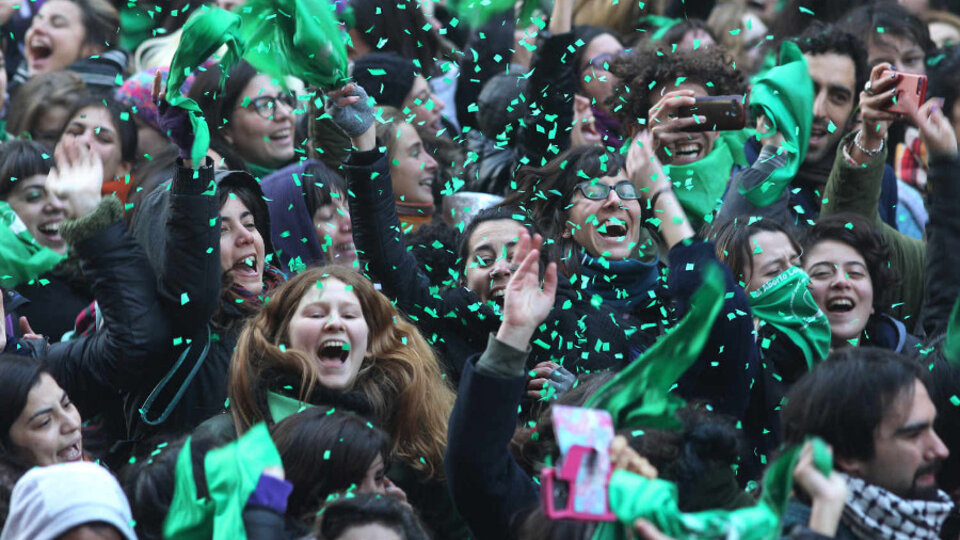 In Argentina today, the lower legislative house, la Cámara de los Diputados, after long and intensive debate, voted to decriminalize abortion. The vote was 129 in favor, 125 opposed. The bill now goes on to the Senate, which is not expected to pass, but these days … who knows? Across Latin America and the Caribbean, where 97 percent of women live in countries with restrictive abortion laws, today's legislative step by the Argentine lower house is viewed as a clear breakthrough, a historic moment. Around the world, women and their supporters are watching and hailing the event as historic as well. Today's vote is historic because of what it portends for women's access to real reproductive health services, rights and power. Today's vote is equally historic because it indicates that women are making historic, step by step, year by year. Today's Argentine vote occurred at all because of the work of Ni Una Menos and their supporters, who began breaking rules and making history when they refused to accept femicide and other forms of violence against women as an "unfortunate but inevitable" aspect of Argentina machismo. They said, No more! They yelled, Ni una menos! And they have caused the ground to tremble and the walls to shake. Ni una menos! #NiUnaMenos!
Two years ago, in October, under the banner of Ni Una Menos, women declared a general strike against all violence against women. Women had already been organizing against violence against women for two years. Argentine women had been organizing as well for thirty years, in various encuentros and other structures. They decided, Enough is enough! They organized the first national women's strike in Argentine history, and they shut the nation down. At the time Ni Una Menos argued, "Behind the rise and viciousness of the femicidal violence lies an economic plot. The lack of women's autonomy leaves us more unprotected when we say no and so leaves us as easy targets for trafficking networks or as `cheap' bodies for both the drug and the retail markets … While the average unemployment in Argentina is 9.3 percent, for women it is 10.5." At the center of the web of intersections lay women's autonomy.
Two years later, Ni Una Menos women, and their supporters, brought that argument to halls of Argentina's congress. They filled the streets. They told story after story after story of those who had had to endure the pain and danger of illegal abortions. Students led, occupying schools, filling the streets. Workers joined in. From the mass demonstrations two years to today's vote, the women of Argentina, as an organized self-identified autonomous political movement, have mobilized in every way, day by day by day. They have taken the stories and turned them into educative moments. They have taken the educative moments and turned them into votes. They have taken the swords and plowshares and turned them into women's power. At the center of all this is the simple and complex understanding that women's autonomy lies at the center of everything … or there is nothing.
When today's vote was announced, the shouting inside and outside the legislature was described as "louder than when Lionel Messi scores a goal." Today's vote was historic and, for some, revolutionary. In Argentina today, women made revolutionary history possible, once again, by insisting and forcing the State to take on that women's autonomy must matter. Ni una menos! #NiUnaMenos #AbortoLegalYa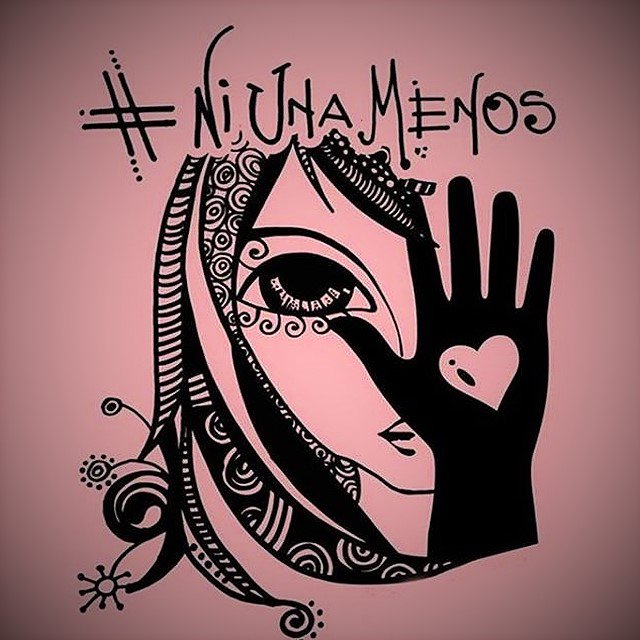 (Photo Credit: Pagina12 / Bernardino Avila) (Image Credit: Le Monde)