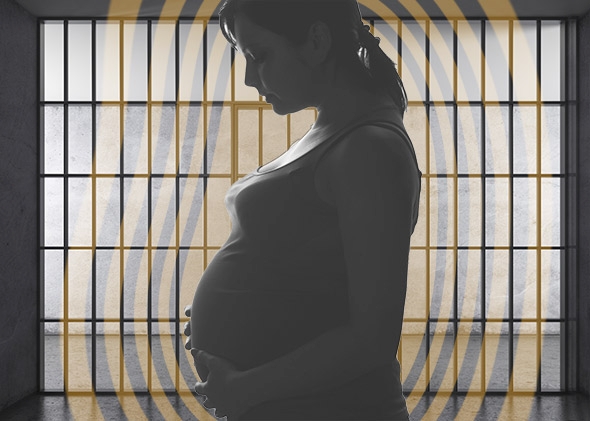 When it comes to women, the shame of neoliberal policies knows no limit. In California women in prison have been sterilized as a way to save welfare money. Tennessee passed a bill making pregnant women who had drug addiction problems eligible for prison time, and thus less valuable than the fetus they carry.
Sterilization has been a weapon of conquest used against American Indian women. It has been a weapon of control over the Black body during and after slavery. Now it has become a weapon for controlling the future of indebted Latina and African and Native American women in California and in Tennessee.
In California, from 2006 to 2010, over 150 incarcerated women were sterilized without consent. Doctors say that they have not forced them and the women say that the pressure was constant and they could not escape it. Although the procedure had a cost about $147, 460, doctors said that the money was well spent and the cost was not significant compared to the money saved on welfare if these women had more children. The majority of women were Latinas and African Americans. The state has the legal authority to sterilize without consent based on a Supreme Court decision allowing "forcible sterilization" in jail (1927). In 1927, Justice Oliver Wendell Holmes declared, "Three generations of imbeciles are enough."
In recent decades, welfare evolved from being a support system against the adversities of life in an industrial society to a debt that poor people of color incur. For poor women of color, their bodies are both collateral and ransom.
Once, the racialized woman's reproductive body was a source of profit and accumulation of wealth. As Thomas Jefferson argued: "I consider a woman who brings a child every two years as more profitable that the best man on the farm…what she produces is in addition to the capital while his labors disappear in mere consumption."
Today, that reproductive body has to be locked up.
For one year, Tennessee experimented with a more inclusive approach, The Safe Harbor Act. Its idea was simple: drug dependent mothers need support more than prison. The act was a step toward better care for pregnant women, arguing that they would seek help if medical confidentiality was respected. That approach was given a mere year, nowhere near enough time to reach its goal.
Last week, the Tennessee legislature overwhelmingly passed a new bill that empowers police to investigate drug-taking pregnant women. The bill was justified by the high level of Tennessee babies born with Neonatal Abstinence Syndrome (NAS), which is treatable and does not leave any long-term damage on the child. Sending the child's mother to jail, however, will undoubtedly have a long-term effect on the mother and the child.
The bill had bipartisan support. From both sides of the aisle, legislators showed no understanding of the process of drug addiction, its biological reality as a chronic relapsing disorder that often emerges from today's political and social disorder. Loss of jobs and cuts on public services has produced a parallel drug economy. Women of color are more likely to be affected by the reduction of public services. Furthermore, according to Tennessee's commissioner of health, in 60% of the cases the mothers in question had a prescription for the drugs in their bodies.
With this bill the fetus carries more rights than the living mother to be. The value of the fetus is only there to negate the humanity of the woman, who, as a Virginia state senator stated recently, is less than a full being. But that's only as a fetus. Once born, that child joins the army of the poor in Tennessee or in California. Poverty for children of color has intensified and expanded. According to a recent Annie E Casey Foundation report, minority children trail behind white children on every social account measured. If children's safety motivates this bill, then since African American, Latinos and American Indians are way more likely to live in areas where industrial pollution is harmful for their health, why not punish the "polluters" instead of poor women? Clearly, when the child is born, protection of life takes a different meaning according to class, race and ethnicity.
In both states, the war on drugs has targeted women of color. The recent announcement of clemency for inmates that have spent at least ten years in jail for nonviolent drug offenses, is hardly an act of clemency, especially for women, in particular for women of color and poor women whose bodies are again going to be channeled to jail.
In Europe, the debt economy has used austerity measures in Greece to send people to jail for debt. In the United States, the debt economy has used racial discrimination inherited from slavery and genocidal policies to achieve the same level of success through impoverishment.
Martin Luther king once said, "Central to democracy is the fundamental belief that one belongs and one's voice matters…" These women have no say. They are flesh and bones with reproductive capability devoid of rights. After strict State surveillance, they are to be culled from the herd, neither citizens nor humans.
These policies go beyond cruelty. They institutionalize and normalize mass dehumanization.
(Image Credit: Slate / Kostsov / Thinkstock)