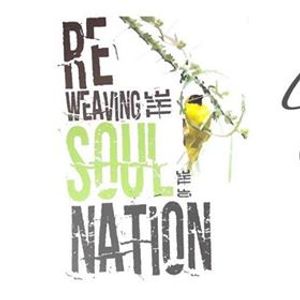 Every minute I believe this. It's what keeps me going, why I do what I do, what explains the choices I've made in life and perhaps those I shall yet make, what makes me who I am. The unwavering belief in the power of people to make a country, a society. To heal themselves and each other. They may get lost in the woods sometimes, sometimes for quite a while. But eventually, they find themselves. 
I've come to know intellectually, intimately, how broken societies are a manifestation of broken people.
Today I'll be voting for the future. For the political formations of the future. The ones that will bring us closer to ourselves, to each other. Those that will inspire us to heal, and to lead ourselves and each other from the inside out. Those who will remind us to honour our own promises to ourselves, and to make promises to each other that we can keep. The promise to love, to value genuinely, to care deeply. Those who will not inspire us by grandstanding on highwaters waving the pennant of empty militancy to our fragile hopes. Those who will remind us that we have survived this long because we are powerful and not because political parties of so-called leaders did anything for us. Who will reconnect us fiercely to our power within, our power to, our power with.
I am sick to my core of big bombastic words and shallow philosophies of big men who perform their fragile masculinity like it's some spectacular show we zombies must cheer at. After so many years, I'm done with this fake show. As I go out to vote, I am carrying Alice Walker's poem in my hand, in memory of my mother, my grandmother, all the broken ones in my family, my movement homes, the people known and unknown that I believe in because they believed in me, all the womxn and the theys who are the source of my belief in our hopeful future, the ones who literally hold up the sky from falling and crushing us all. 
And of course also I carry this book to keep me company in case I find no friends in the queue to talk to, such as Xthi Nxngxmso and Mmatshilo Tumelo Motsei. I'm also carrying this book to give as a gift to a new friend I may meet in the queue and discover could use it. It's that kind of day, maCom.
Alice, thank you for the words, sisi wam, may we find our power in our brokenness!
I WILL KEEP BROKEN THINGS
                        by Alice Walker
I will keep
broken
things:
The big clay
pot
with raised
iguanas
chasing
their
tails;
two
of their
wise
heads
sheared
off;
I will keep
broken
things:
The old
slave
market
basket
brought
to my
door
by Mississippi
a jagged
hole
gouged
in its sturdy
dark
oak
side.
I will keep
broken
things:
The memory
of
those
long
delicious
night
swims
with
you;
I will keep
broken
things:
In my house
there
remains
an
honored
shelf
on which
I will
keep
broken
things.
Their beauty
is
they
need
not
ever
be
'fixed.'
I will keep
your
wild
free
laughter
though
it is now
missing
its
reassuring
and
graceful
hinge.
I will keep
broken
things:
Thank you
so much!
I will keep
broken
things.
I will keep
you:
pilgrim
of
sorrow.
I will keep
myself.