July 13th, the Black Lives Matter Movement celebrates its sixth anniversary, marking six years since the viral hashtag ignited a global movement. In 2020, social media users surpassed 3.8 billion, making social media essential in the survival of social movements such as Black Lives Matter. With social media platforms such as Facebook, Twitter, and Instagram, any user can be a political activist. How essential is social media to social movements, and how do we address the toxicity in social media? 
Social media movements, such as Me Too and the Black Lives Matter, have sparked wildfires throughout social media. The viral hashtags have drawn global attention to immigration, racial, economic, and gender issues, drawing more than a million daily Tweets, posts, and shares globally. In 2006, activist Tarana Burke founded the Me Too campaign to help survivors of sexual violence, particularly Black women and girls, and other young women of color from low-income communities. The Me Too Movement sparked a global conversation on sexual harassment in the workplace. A 2018 study by the Pew Research Center found #MeToo was used more than 19 million times on Twitter since actress Alyssa Milano's initial tweet in 2017.
In 2013 Black Lives Matter was started by activists Alicia Garza, Patrisse Cullors, and Opal Tometi in response to the acquittal of George Zimmerman for the murder of Trayvon Martin. It has since transformed into a global organization. The Black Lives Matter Foundation, Inc. is active in the US, UK, and Canada, with the mission to eradicate white supremacy and build local power to intervene in violence inflicted on Black communities.
In response to the death of George Floyd in police custody in late May 2020, the use of the Black Lives Matter hashtag peaked three days after the death of George Floyd. On that day alone, according to a Pew Research Center analysis, #BlackLivesMatter was tweeted 8.8 million times. In the following two weeks after Floyd's death, users tweeted #BlackLivesMatter an average of nearly 3.7 million times per day. The New York Times reported that the Black Lives Matter Movement may be the largest in U.S history. According to a recent poll by Civis Analytics, about 15 million to 26 million people in the U.S. have participated in demonstrations over the death of George Floyd and others in recent weeks.
At the same time, social media is also an essential tool to expose the "Karen's". The use of social media platforms has created a constant state of surveillance, in which constant surveillance has grown beyond the parameters of fun, harmless videos into a form of social policing. Exposing CEOs, business owners, and schoolteachers for public outbursts has created viral villains. More often than not, these outbursts caught on camera lead to job termination, threats of violence, and public outcry. In July of 2020, lawmakers introduced legislation such as the CAREN Act, an acronym for Caution Against Racially Exploitative Non-Emergencies, which was introduced in San Francisco. The CAREN Act criminalizes individuals who call law enforcement based on racial bias. Social media acts as a double-edged sword. On one hand, it effortlessly and instantaneously carries dialogue across various social boundaries. On the other, social media acts as judge, jury, and executioner.
Companies that operate and manage Facebook, Twitter, and Instagram have also exposed toxicity within the use and operational aspects of social media platforms. The use of social media allows for the uncensored spread of misinformation. With an estimated 3.8 billion social media users across a wide range of platforms, hate speech and targeted violence often go unregulated and uncensored. Consider QAnon. Platforms such as Twitter and Facebook have seen a significant increase in QAnon content, which spreads medical misinformation, raising public health concerns. This increased visibility in misinformation has created a problem in the regulation of content on social media platforms. More than 500 advertisers are boycotting Facebook for failure to control these divisive and hateful content, pulling into question the policies and ethical practices of social media platforms.
In July 2020, complaints filed with the Equal Employment Opportunity Commission (EEOC) against Facebook allege patterns of racial bias against Black employees in evaluations, promotions, pay, and hiring practices. A recent report shows, eighty-seven percent of Facebook's workers are either Asian or white, while Black workers make up just 3.8 percent.   
Social media have transformed the mobilization and solidarity for social movements. Social media platforms such as Twitter, Facebook, and Instagram, is no longer used to share the mundane daily activities of life. Platforms have been transformed into ground zero for the largest social movements this U.S has ever seen. The wide use and dependence on social media for mobilization furthers the exploitation and perpetuation of social inequities the movement is striving to eradicate.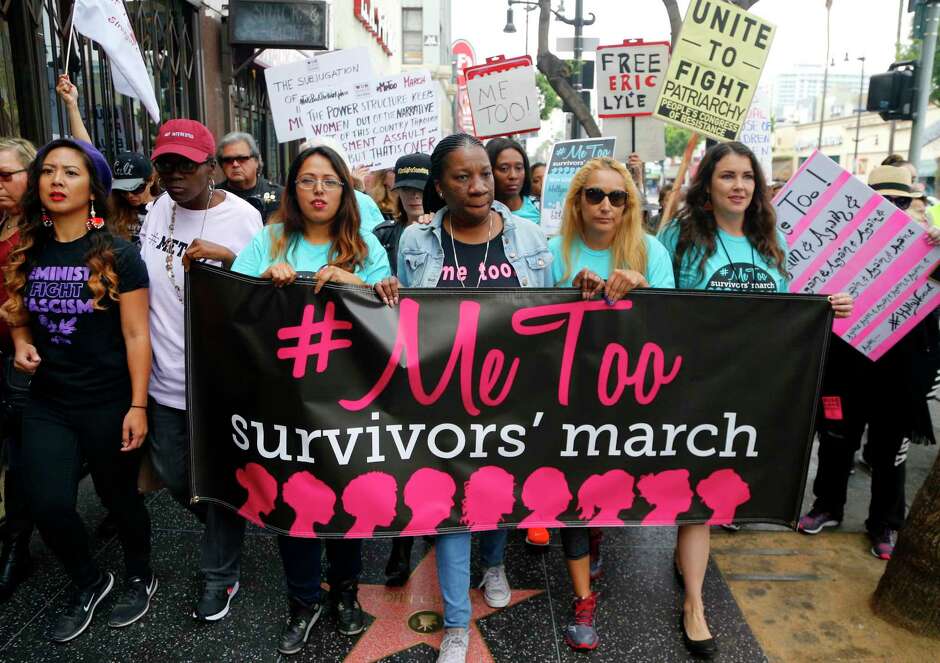 (Photo Credit 1: Black Lives Matter) (Photo Credit 2: Houston Chronicle / Damian Dovarganes / Associated Press)