March 25th was the 108th anniversary of the Triangle Shirtwaist Factory Fire in New York City, an event that killed 129 immigrant women (in total, 146 died) and has been remembered as one of the worst tragedies in American history. As immigrant men and women funneled into Ellis Island and settled in New York City, many men and women found jobs in factories, and industrial work. The Triangle Shirtwaist Factory took up the top three floors in Greenwich Village. It was described as a sweatshop—employing Jewish and Immigrant women—creating button-down blouses in close-quarters for 12 hours each day, for a meager $15 a week.
The safety of the women workers was never considered; it was never regarded as a concern. The women worked in close corners, with a corroded fire hose, no sprinkler system, an unreliable elevator (able to hold only 12 people and broken every four trips). The two staircases leading to the street had a locked door to access them, and the fire escape was too narrow for the 600 workers to file out quickly.
On March 25, 2011, a fire broke out. With doors and fire exits locked and the sole fire escape broken as workers fled, firefighters were unable to enter the building and their ladders did not reach top floor. The age of the murdered women ranged from 16 to 23 years old.
With outrage mounting and protests from workers, unions, and progressives, New York state investigated factory conditions and implemented workplace safety rules. And yet there was no justice for the deaths of the women. At best, the factory owners were negligent with the conditions of the women; at worst, corporate greed prevailed, and the owners should have faced manslaughter charges. Neither happened.
The victims' (mostly women, remember) lives amounted to nothing more than $75 per person, paid to families that sued the company. Justice was not for those workers and their families; justice is only for the extremely wealthy who didn't give a care for the safety of the women creating excess in wealth for themselves.
To this day, safety conditions for women workers remain a major issue in the United States and around the globe. Sweatshops in third world countries are still thriving, with women exploited everyday to create cheap merchandise to sell to Imperial countries. Incarcerated people are forced to work with poor conditions for less than what factory workers were getting a week. Large corporations are not held accountable for their poor conditions unless they are publicly shamed for their exploitation and abuse of workers. Even then, they'd rather launch a PR campaign than implement safer labor conditions. For the rich, working-class and poor women's lives mean nothing; it's cheaper to pay a token after the tragedy.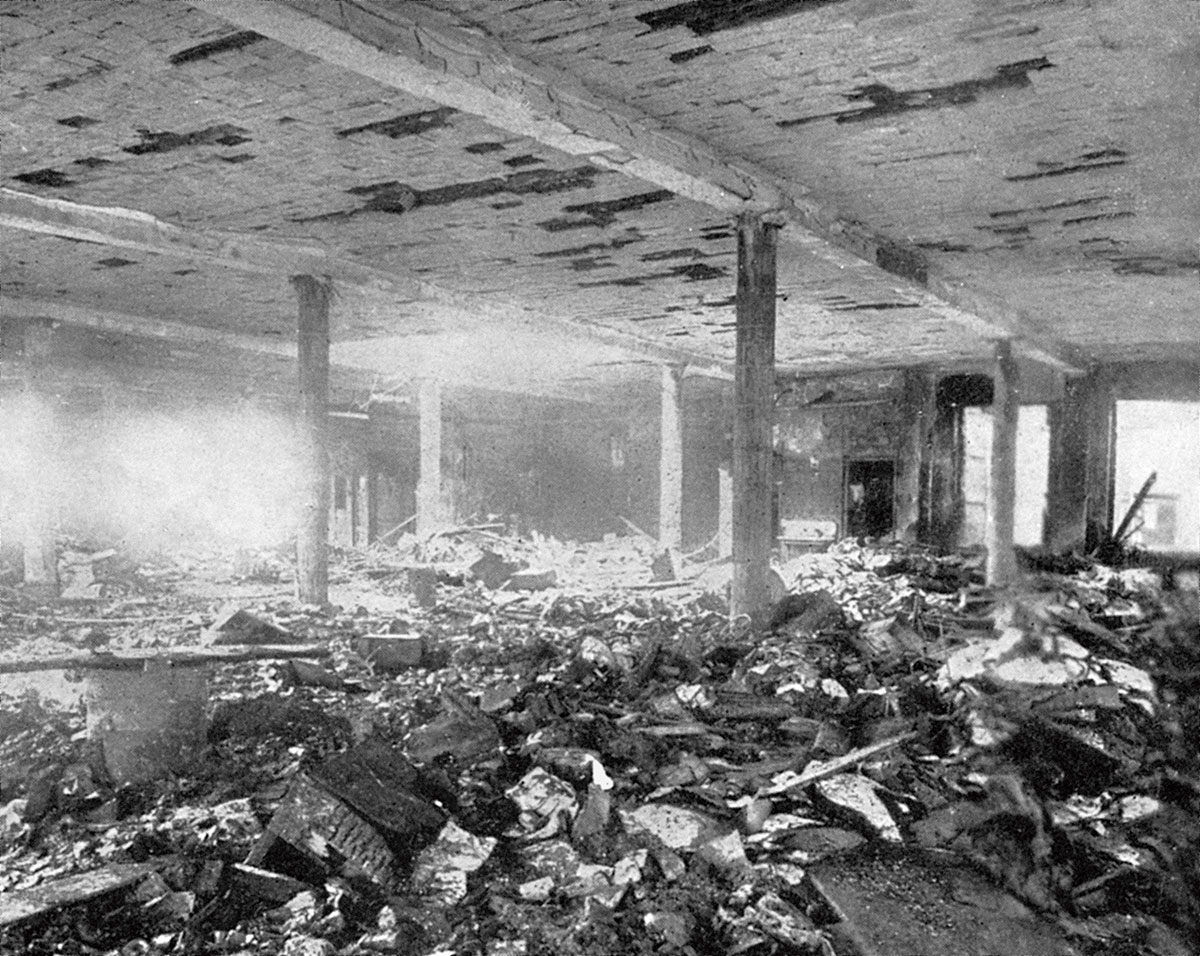 (Image Credit: 5 Minute History) (Photo Credit: Smithsonian Magazine)