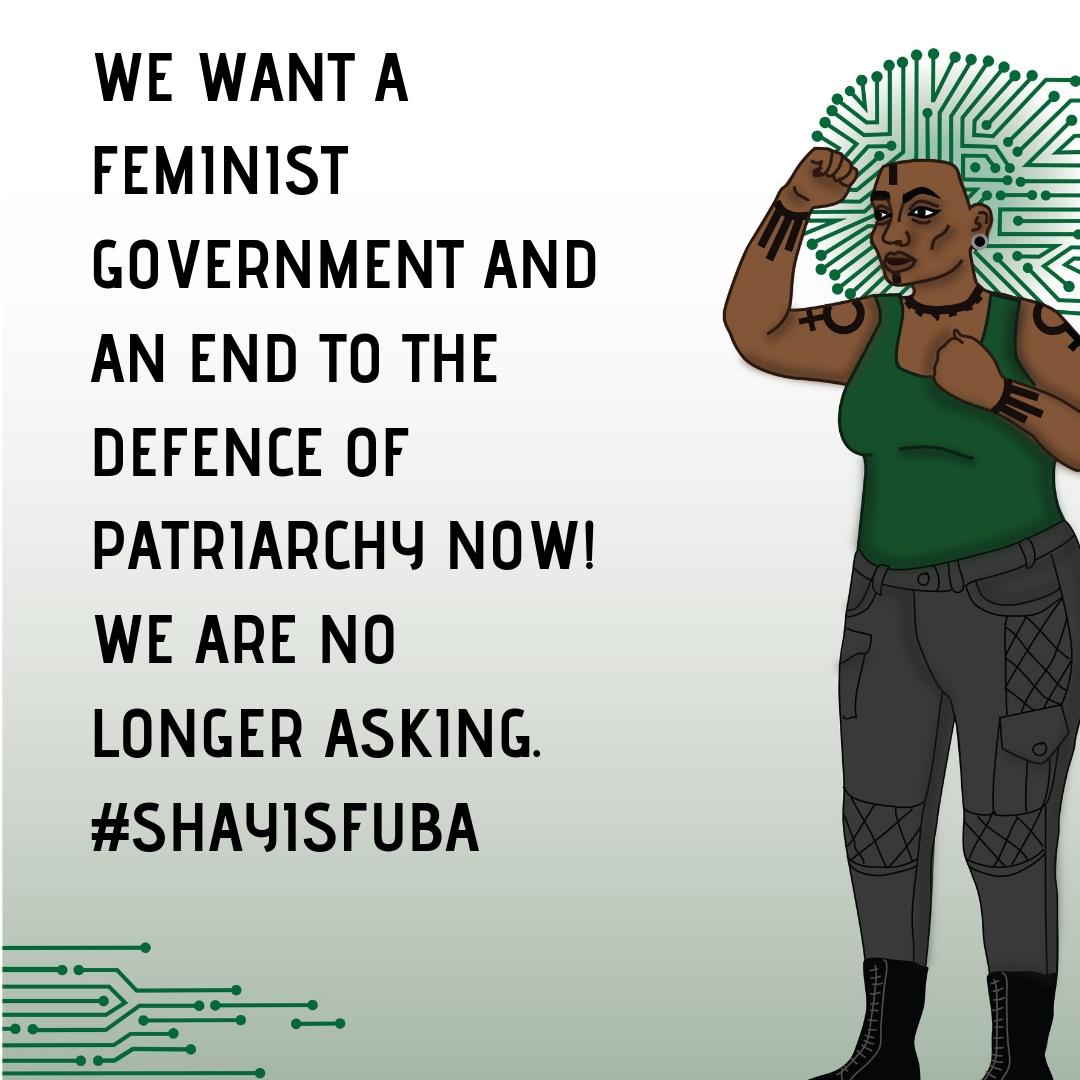 I am taking my weary soul to the polling station now. Present in my bones is our countries histories. I want to keep walking. Even in my moments of despair, I want to keep finding the will to walk forward. 
The past few months found me deeply immersed in a Realising a Feminist Government Campaign with many womxn and gender non-binary people. We dreamed the campaign into reality from years and years of being in conversation as feminists at different times and in different spaces. Feminists who thump our chests and stand solidly in our rage, our pain, our expansive love, our willfulness. Feminists whose patience has worn thin. Feminists who demand a governance system that smashes all forms of oppression.
The rolling actions around the country were spaces of radical healing, deep sharing, tears… tears…., song…song…., imagining futures where even currencies look different and spaces of rest are wherever we want them to be, and it's safe and our bellies are all full. It's not impossible with the right intention.
Today I am with myself – just me and my ballot paper. Tomorrow is another day we will keep mobilizing and invoking the kind of world we want, until we are in it!!!
Shayisfuba #feministgovernment #dreamingfeministfutures


SHAYIS'FUBA! SHAPA SEFUBA!
(Image Credit: Twitter / SHAYISFUBA)