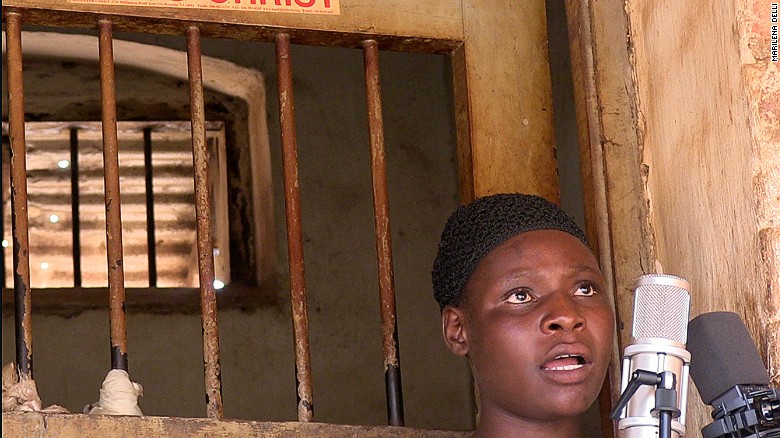 The Grammy Awards ceremony is tonight, and all, or at least more than some, eyes are on The Zomba Prison Project's I Have No Everything Here, nominated in the Best World Music Category. The Project involves men and women prisoners in Malawi's Zomba Central Prison. The cd comprises 20 songs, most of them sung by men, most of them written by women. From the outset, people wondered about the "mysteriously brief" presence of women on the album and, even more, about the missing women in the attention paid to the Zomba Prison Project. People wondered where are the women in the music and in the press, but omitted to ask, more directly, where are the women? They're in prison, and in Malawi, that's not a good place to be.
In Malawi, women prisoners end up in three main prisons: Chirichiri, Maula, and Zomba. Two years ago, the Malawi Human Rights Commission reported prisoners had died of hunger at Maula Prison, in Lilongwe. While the government claimed no prisoner had died, it had to admit that prisoners had gone without any food for three days, and that more "food shortages" were probably on the horizon.
That's par for the course at Maula. Built for a maximum of 800 prisoners, it now houses over 2600 prisoners. Maula Prison has been built on overcrowding, malnutrition, poor to no sanitation, and rampant diseases and viral infection. Most of the scholarship on Malawian prisons concerns astronomical rates of HIV, AIDS, and hepatitis. Malawian prisons have been toxic for a long time, and they just got worse.
Recently, Malawi "cracked down" on migrants, mostly Ethiopian migrants, attempting to cross the continent in order to reach South Africa. Hundreds of migrants have ended up in Maula Prison, where they sit, in remand sections, indefinitely. Last June, Doctors Without Borders treated 18 prisoners for moderate to severe malnutrition.
In December, Malawian civil society expressed concern at the rising number of "prison babies", infants and children in prison with their incarcerated mothers, some of whom are awaiting trial. Just last week, it was revealed that the Dowa First Grade Magistrate Court had written to the Prison Inspectorate Committee, urging the State to address systemic abuse, in particular dire overcrowding and inadequate food provision.
According to the most recent U.S. Department of State report on human rights in Malawi, "The most significant human rights issues in the country included excessive use of force by security officers, harsh and life-threatening prison and detention center conditions, and official corruption … Prison and detention center conditions remained harsh and potentially life threatening … The Zomba Central Prison was condemned as unfit for human habitation by the Prisons Inspectorate in 1997 but remained in use, holding more than 1,950 inmates in a facility built to hold 800."
That's the Zomba Prison Project: condemned as unfit 19 years ago and still in use; designed for 800, and housing almost 2000. That's where the women are. Let's hope that some day the Best World-Music Award is replaced with the Best-World Music Award, and on that day, there will be no Zomba Central Prison.
(Photo Credit: CNN) (Video Credit: You Tube / Six Degrees Records)