As the massive uprisings have shocked a (white) nation, centering the injustices and abuses that black people face at the hands of the police, a disturbing trend is emerging from the Trump administration: bringing in federal agents to literally kidnap protestors off the streets and "arrest" them for protesting. 
Later announced as Operation LeGend, these squads of Gestapo militarized jocks have eschewed whatever Constitutional Oath they were probably sworn to take, have tear gassed peaceful protestors, Moms, Dads, and an army Vet who came to the streets of Portland to call them out on their hypocrisy—and are making their way to Albuquerque, Kansas City, and Chicago. The (mostly white) American people are shocked by the fascist tactics of Trump and his last desperate re-election bid as a tough on crimes president. 
Where is the crime? I don't rightfully know, honestly. Is destroying federal property and taking down racist monuments violence in the face of the constant murder of black and brown people? Is setting fire to police stations violence when those same police have beaten and tortured those protestors? Is destroying buildings violence when it was the ancestors of those black people, laboring as less-than-human and enslaved, that built those buildings to begin with? 
"Crime" aside, these tactics are not new, and they should not be surprising. Activists, organizers, black and brown communities have been raising this alarm for years. This is not simply the symptom of a Trump candidacy in a spiral as he desperately attempts to hold on to the last shred of power in the final months of a cataclysmic re-election campaign. This is not simply his desire to reallocate attention and energies away from the rising cases of Covid-19 and the preventable deaths that are on his hands (will he care? No. Probably not, but it might hurt his bottom line once he leaves office). This is not merely his want to push the story away from the millions of people laid off, unable to access unemployment benefits in a spiraling economic downturn the likes of which none of us have lived through. 
And this did not start with Trump. 
We are reckoning with the consequences of allowing Trump free reign of a terrorist organization that has been steadily developed and trained, militarized and weaponized during the Clinton, Bush, and Obama Administration. Yes, a bipartisan expansion of the police state that has diverted funds away from our education, our public transportation, our healthcare and so much more into the hands of the Pentagon and weapons contracts and military equipment. 
We've perfected a machine that a monster like Trump will use with absolute glee.  
For years, we've watched ICE and DHS officials sweep men, women and children into immigrant detention centers, deny them their rights and deport them back to countries they might not have lived in for decades; Trump's deportation policies are a continuation of the Obama Administration's own. We've listened to stories of constant monitoring of our Muslim brothers and sisters post-9/11 by the FBI and CIA, with the blessings of Democratic and Republican Representatives-the Patriot Act is supported in Congress with little blowback while it increases constant military surveillance of ourselves, our neighbors, and black and brown communities.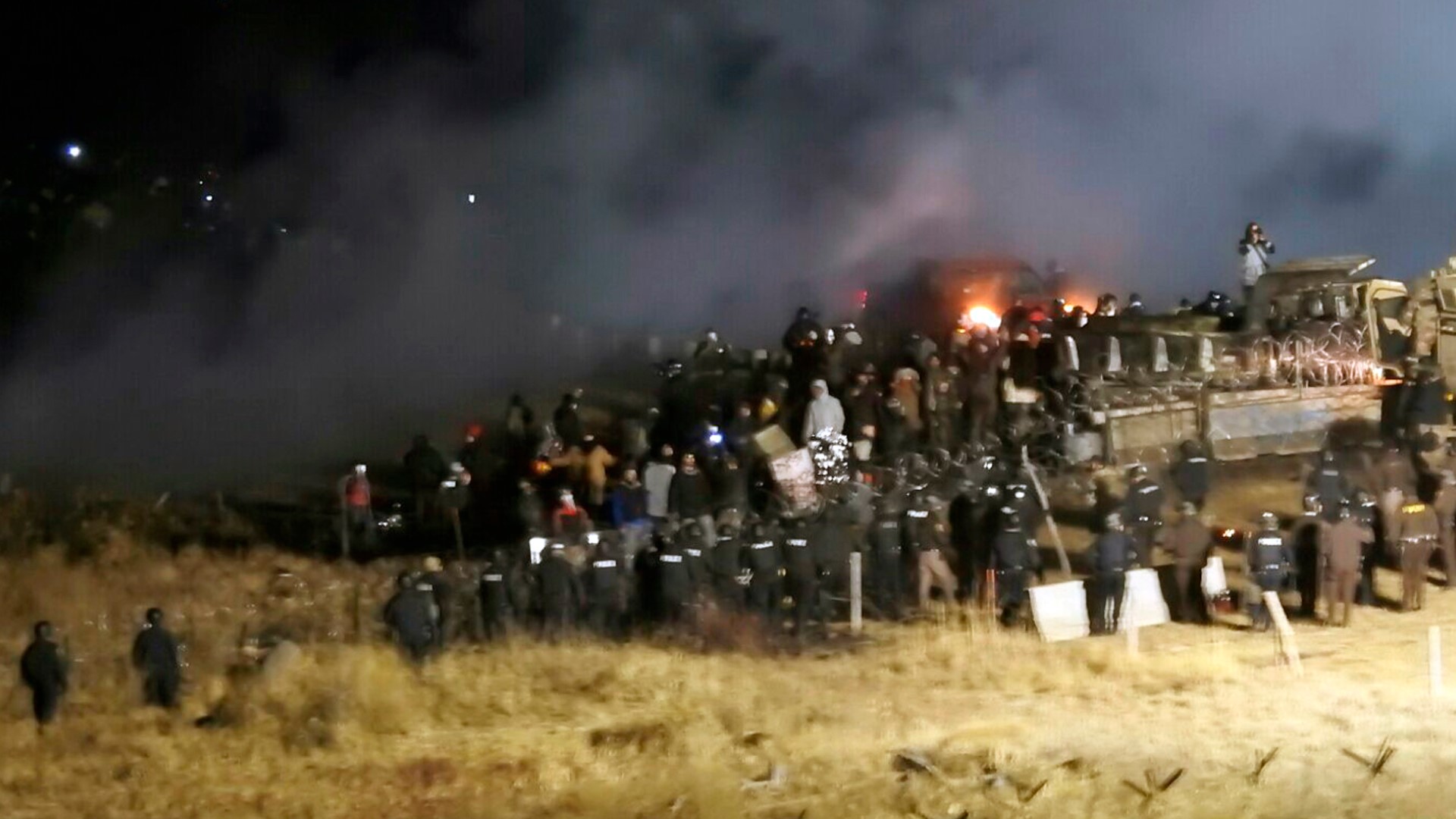 During the Obama Administration, police in military garb clashed with Indigenous protestors at Standing Rock, who were fighting against the contamination of their water source, resulting in indigenous people being pelted with tear-gas, rubber bullets, arbitrary arrests and trumped up charges. All protestors faced the same violence that Portland is facing now. Nearly four years later. 
We've watched the budget for our Defense Department balloon into a money guzzling force of chaos, and little remorse for whatever constitutional barometers it was meant to hold. Whatever the Pentagon couldn't use anymore was bankrolled into the police; we've decked out our men and women in uniforms with tanks, machine guns, and weapons like long range acoustic devices that is capable of causing hearing loss. 
And if people weren't affected by the violence faced at the hands of poor communities, of black communities, of undocumented communities, they didn't care. What use was there? The police were still there to protect them! 
We were white! 
As more federal agents are deployed around the country, as more Moms and Dads speak out—and this is not negating the black mothers who have always been there, at the front of the protests—as veterans come out of retirement to put their bodies on the line, we must come to the conclusion that the full force of our ignorance, our purposeful blinders will lead the police to turn on us. 
To put it simply, it has come home to roost. Are we prepared to meet it?