The Hulene garbage dump, also known as the Bocario dump, is the only garbage dump in Maputo, Mozambique, a city of over a million people and growing. Thousands of people live in the shadow of the dump's mountains of trash. Many live on the sides of the trash mountain itself. Those who pick through the garbage in search of food and something to sell are called catadores. Predictably, catadores are mostly women, children, the disabled, the elderly, and immigrants. Last Monday, February 19, the mountain collapsed, and sixteen or seventeen people were killed. Initial state reports say sixteen died: 12 women, 4 men. Mozambicans want answers. We all should.
Many will ask what happened? What causes garbage mountains to collapse? What caused this particular mountain of trash to collapse? Urban development? Construction? What causes garbage mountains to grow? Who builds a city in which hundreds of people spend their lives as scavengers, climbing, descending and burrowing into mountains of trash? What happened last Monday in Hulene?
What happened, as well, to women and children? How is that 16 die, and 12 are women? How is that that ratio is almost precisely the same as the ratio at the Koshe Garbage Landfill collapse, in Addis Ababa, Ethiopia, a year ago?  How is that human stampedes and urban garbage landslides have the same toxic gender mathematics of mortality? What does it mean that women are sacrifices to forces that built and build landfills choked by ever-rising mountains of trash?
None of this is new. Scholars, activists, and residents have long decried the conditions in and around the Hulene dump. In a 2011 WIEGO report, researchers noted, "It is likely that the Hulene dump will remain in use until 2015, when development of the new land is expected to be complete." In 2013, in response to local community pressure, the Maputo government agreed to close the Hulene rubbish dump. It's 2018. The dump is open, and now it's a graveyard. Call it the price of urban development.
The planet of slums has produced a global archipelago of garbage mountains on which mostly women work and live. There is no surprise allowed when the mountains collapse, as they regularly do, and the overwhelming majority of the dead are women. There was no accident in Hulene, also known as Bocario, last Monday. There was a planned massacre of women. Mozambicans demand answers. We all should, and we all should have long ago.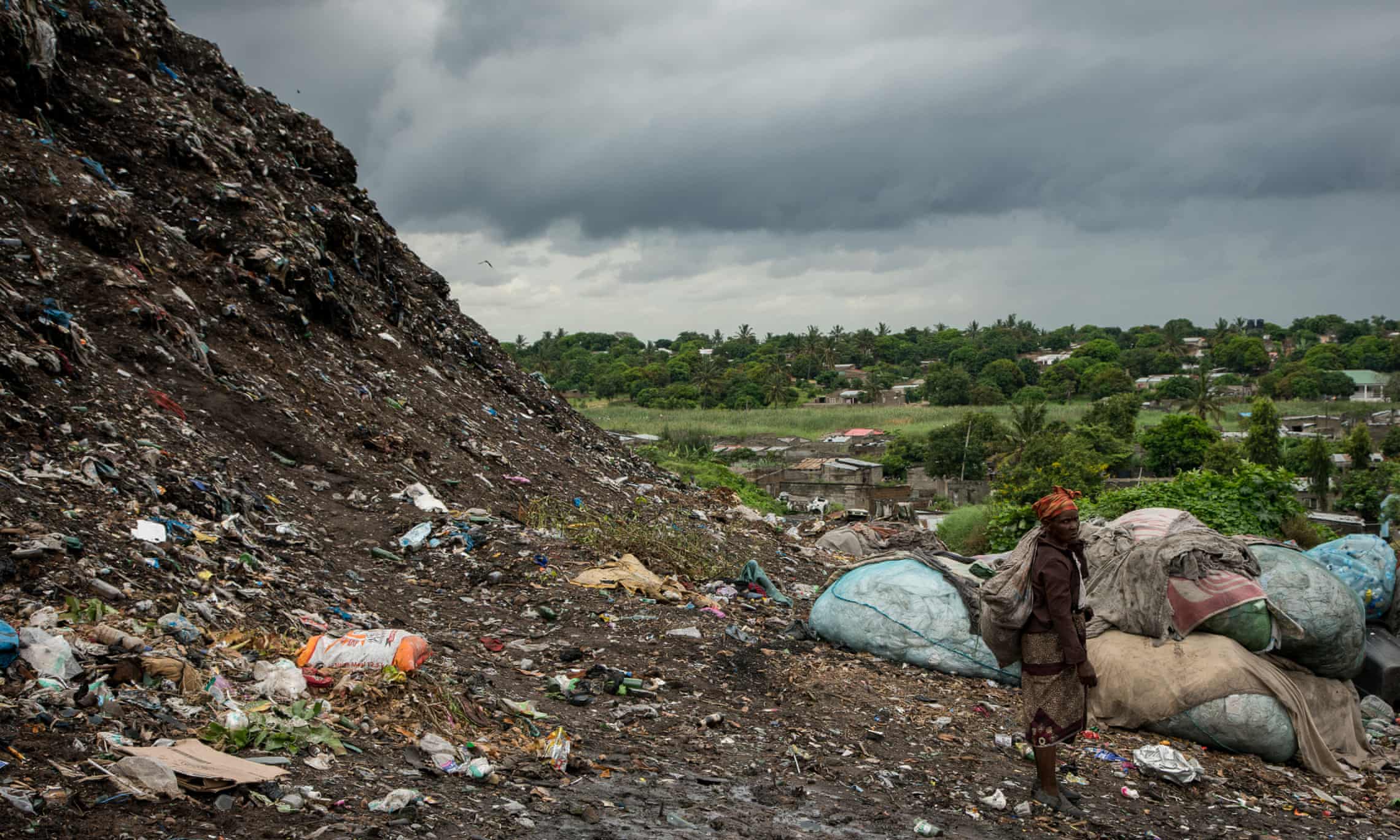 (Photo Credit 1: Club of Mozambique) (Photo Credit 2: The Guardian / Shaun Swingler)