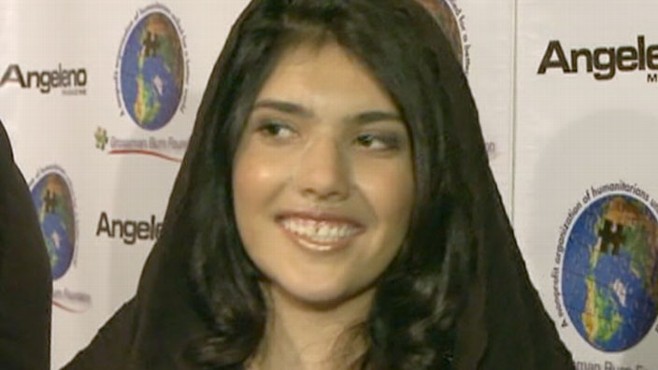 In Afghan culture noses symbolize respect and pride. A man who feels stripped of his pride by "his woman's" immoral act of trespassing cultural limits and ignoring traditional norms conceptualizes this as his nose being cut. He in turn cuts "his woman's" nose. Looking at a beautiful but "noseless" face with piercing eyes looking at you, how can anyone resist sympathy, compassion and an eagerness to help in any way possible?
Helping may be a general human instinct. However most "helpers" make choices on their own assumptions concerning the situation of the ones who need help. How could we know that our help is the help which is needed; how do we know our help is effective?
I agree with Krisof and WuDunn who claim in their book Half the Sky that saving one woman makes a difference, at least in that woman's life.  However, it also makes me think about Bibi Ayesha, the girl with a mutilated nose on the cover of Time magazine in August 2010. She was maimed; punished for running away from an abusing, baad marriage (a marriage in which a girl is given to solve a dispute). She was helped by American doctors in Kabul and then sent to the United States to undergo plastic surgery to be "given" a new nose.
Those who do not /cannot speak for themselves – someone will speak for them. Where is Ayesha's voice? A deeper epistemological and political analysis comes through by replacing the term image with that of representation, representation as providing a likeness or replica for that which it is subject. Representation does not stand for, or as, the original subject itself but rather for its meaning. Representation poses the question of who speaks for whom and which one person stands for the entire group.
Ayesha became an image that represents Afghan women, all Afghan women. And when we see an empty hole on a face where a nose should be, the first thing that comes to minds is covering it.  And now our part is done. Ayesha has a new plastic nose.
But have we really helped? What have we changed? It reminds me of a joke. A man was at the beach when he heard a drowning person cry for help. He jumped into the water and saved him. He had just reached the shore when he heard another cry for help. He saved this one, too. This happened several times and he was saving one after another. What's the joke? The man never realized that there was someone on a cliff near by pushing people into the sea.
How many noses can we give to "noseless women"? Kristof and WuDunn claim that donating a goat can make a change in a family's lives, or educating women can make them autonomous. Maybe, but what if the new nose makes her face itch? The irritation might make her throw it away.
Women live not only in families. We live in a larger political, economic and cultural domain. Most developing countries are war torn, entangled in poor economies, and caught amidst international or regional politics. This has left those countries with a continuum of the culture of patriarchy and violation against women. How effective could it be to help individual women by giving them loans, donating a goat, or giving a new nose; whilst in most of these societies according to De Beauvoir, "humanity is male and man defines woman not in herself but as relative to him; she is not regarded an autonomous being"? How can a dependent "other" be addressed while ignoring the "self"?
When I became a feminist and became engaged in women's rights advocacy, I wanted to change people's minds, to help or at least "save" one friend. But sometimes when we don't consider the pros and cons and do not understand the situation and the culture, we might make things worse rather than better. I ended up trying to encourage a friend to step up against her parents and say no to a forced marriage. My only intention was to help, but my ideas and beliefs, coming from an educated and open-minded family, ended up in a broken friendship and a forced marriage. I learned the hard way. There are people on the cliffs pushing women into the sea. We should not forget them.
(Photo Credit: ABC News)