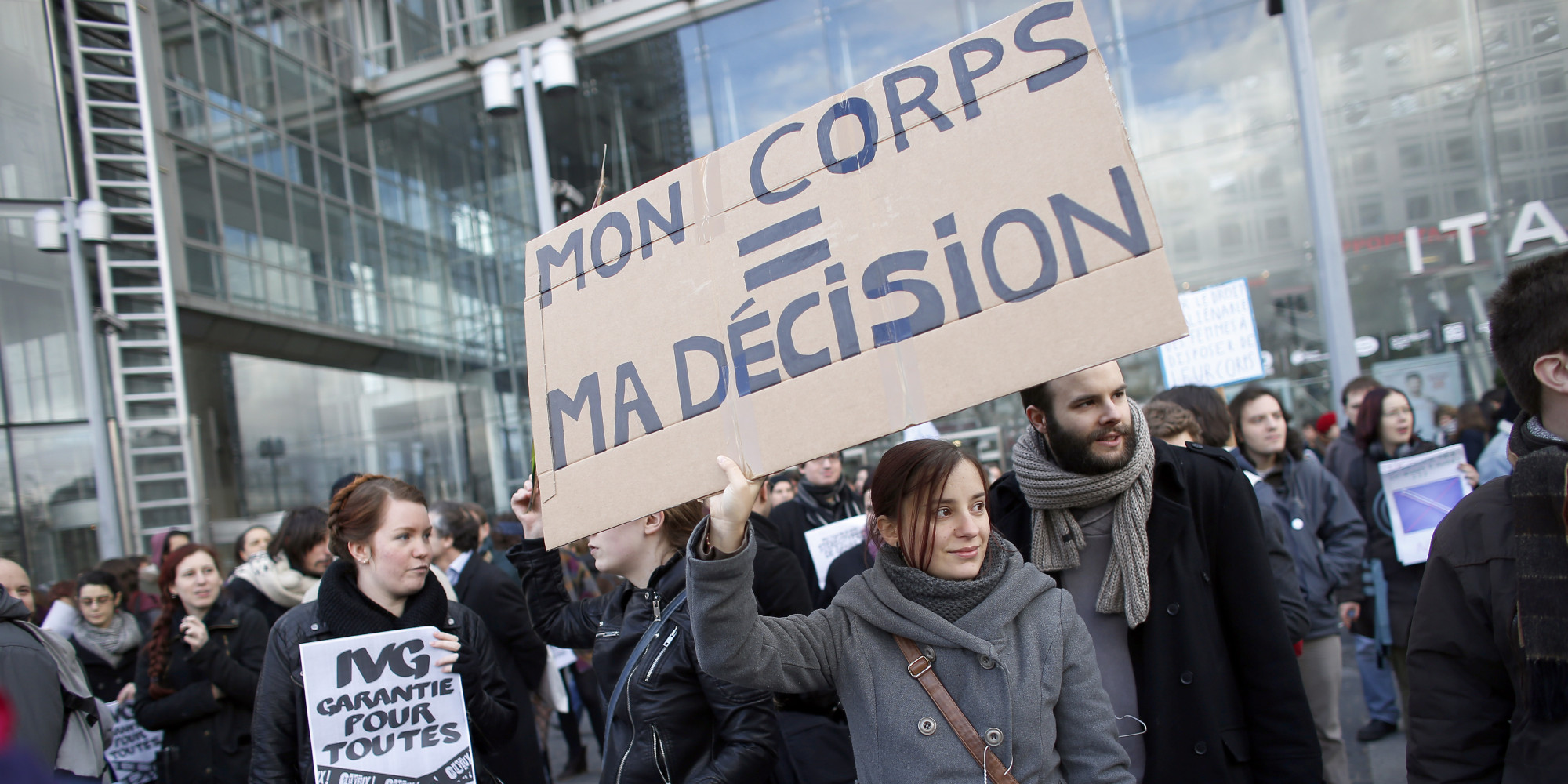 Something important happened in the French parliament on Tuesday, January 21. After two hours of tumultuous debate, the National Assembly voted on two amendments to the abortion bill.
One, that triggered the most controversy, was a change in language in the Veil Law, passed in 1975. The initial law stated, "a pregnant woman whose conditions puts her in a situation of distress has the right to terminate pregnancy". The amendment changed that to "all women should be allowed to choose whether or not to continue with their pregnancy."
The second amendment further penalized the offense of obstruction, making any obstruction to information about abortion and reproductive rights a crime.
The debate occurred only two days after a demonstration organized by pro-life groups in Paris. This event gathered about 16000 people coming from the same groups that opposed the marriage for all bill passed in 2013.
These two amendments were part of a bill for equality between men and women that also passed both chambers. This bill had been in preparation since Najat Vallaud Belkacem has been nominated the Minister of Gender Equality. The objective is to create conditions for more equality between men and women in many areas of their lives, including wage equality, parental leave for fathers, stronger child support mechanisms, protection of single mothers, protection of women against all sorts of violence, with additional protection for abused undocumented women migrants, and protection of reproductive rights especially access to abortion. The bill is strong and contains enforcement power, a rare situation for bills about women's rights.
The message was strong, especially after a series of setbacks for women's rights in the world and notably in Europe. In fact, the bill also symbolized a strong affirmation that "abortion is a right in itself and not something dependent on conditions," as Najat Vallaud-Belkacem noted. The specter of recent proposals against women's reproductive rights in Spain was present as Axelle Lemaire a sponsor of the bill said, "Should we be in fear and live in a French centric world and not reach out to Spanish women who risk seeing a historical regression of their rights?"
The Spanish bill that outrages the Spanish population with 81 % against it, could basically make access to abortion almost impossible. For more fortunate Spanish women, there will always be the possibility to travel to neighboring France.
Reproductive rights that were once recognized have been under attack in Europe. The recent debate at the European parliament over the Estrela Report on sexual and reproductive health rights has shown the divide more clearly. The report was rejected over faulty simultaneous interpretation that misled supporters of the report. Nonetheless, Estele Estrela, the author of the report, declared: "It's shameful that in 2013, the European Parliament adopted a more conservative resolution than the previous text on this issue, adopted in 2002."
In February, a vote will take place in Switzerland to determine whether abortion will continue to be reimbursed, as is now the case in Austria. Hungary has already closed the last clinic to offer access to RU486. And we could add the dismal state of reproductive rights in the United States to the list.
At a time when women's rights reduction and economic oppression are happening concomitantly, the bill that passed in France carries an important message that goes beyond French politics. This is a bill of hope for a stronger solidarity in support of women's rights and human dignity. In fact women are not distressed they have rights!
(Photo Credit: THOMAS SAMSON via Getty Images)