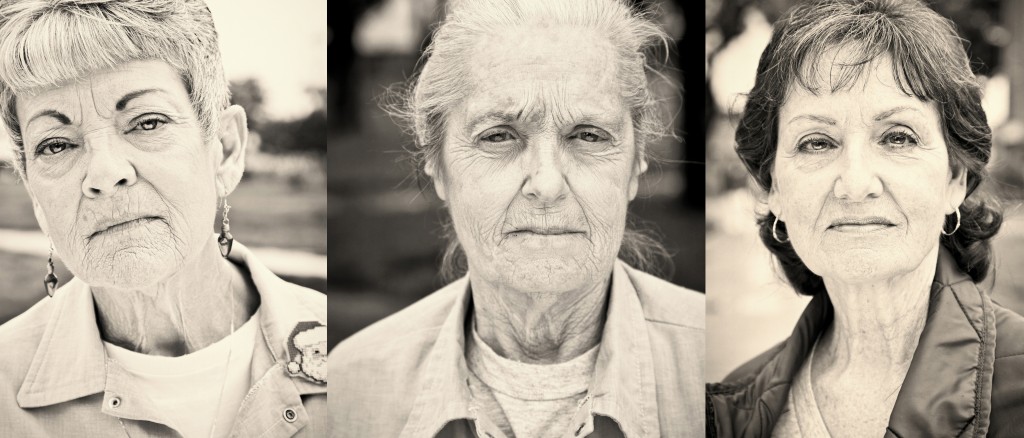 A new infographic, Aging Behind Bars, focuses attention on the grim realities of the graying prison nation: "Between 2007 and 2010, the number of state and federal prisoners age 65 or older grew 94 times faster than the overall prison population. Between 1981 and 2010, the number of state and federal prisoners age 55 and over increased from 8,853 to 124,900. By 2030, that number is projected to grow to 400,000, an increase of 4,400 percent from 1981."
Thanks to three-strikes policies and other aberrations, prison is not only the national mental health institution. It's also fast becoming the national senior "care" facility, except without the care. Elder women live poorly and die hard in those "care facilities". For example, in California, a few years ago, Helen Loheac, 88 years old, nearly blind and deaf, suffering from late stage Alzheimer's and in the very last phase of kidney failure, applied for compassionate release. She had a place waiting for her… for ten years. But she was denied parole because she would be a risk to public safety. And so on January 5, 2009, Helen Loheac died of pneumonia in a hospital near the Central California Women's Facility (CCWF) in Chowchilla. She died shackled at her waist and ankles, two guards at her bedside. It's called "care."
In California, elder women prisoners call themselves Golden Girls and they're organizing. Elder women prisoners in Alabama, residents of the Julia Tutwiler Prison for Women, are organizing as well. Some of them, like Erline Bibbs, are members of the Longtimers/Insiders. For over a decade, they have been pushing, through the courts and through collective advocacy and activism, to have a role in prison reform. They understand, with their bodies, that the women's prison population is too large and that there have to be better conditions for women prisoners and for women, more generally. This means building identifying low-risk women prisoners and "sending them out the door"; building more work-release sites, rather than bigger prisoners, so that women prisoners could stay connected with the so-called free world and could have some savings when the get out; building and sustaining well-run drug facilities that would actually pay attention to the particularities of women's lives, and especially of the lives of women of color and of low income women.
Eleven years ago, Bibbs and others sued the state of Alabama and won. Their overcrowded prison was found to be in violation of the Constitution. The Julia Tutwiler Prison for Women was designed to hold at most 370 prisoners. In 2002, it held a thousand.
So where are the women prisoners of Alabama today, and in particular the elder women prisoners?
Last year, Equal Justice Initiative investigated and found the following. Women prisoners are raped, sexually assaulted, and sexually harassed by the staff. Officials systematically under-report sexual assaults. Women prisoners who report sexual assault are punished, which creates a climate intimidation. Male staff members continually view nude women prisoners, despite the rules, and are never punished or disciplined.
The Federal government sent in an investigative team, and they found the level of sexual violence, harassment, and intimidation [a] as high as ever, [b] pervasive and part of the fabric of the place, [c] part of the physical architecture of the prison. According to the federal investigators, the spatial and architectural "inducements" to sexual violence could be fixed, and at very little cost.
But what is very little cost when talking about women prisoners, and especially older women prisoners? We know that elder care is costly, and yet the numbers continue to grow. We know that sexual violence preys on the vulnerable and does not discriminate among age groups. None of this is new, and none of this is hidden or esoteric knowledge.
In Alabama, some officials and some newspapers are "appalled" by the "shameful". After over a decade of women prisoners organizing, advocates winning case after case, the Federal government intervening time and again, the Julia Tutwiler Prison for Women is one of the ten worst prisons in the United States. At Tutwiler, all the prisoners are women, most of them need help rather than imprisonment, and some of them are older.
(Photo Credit: Ron Levine/http://sowkweb.usc.edu)