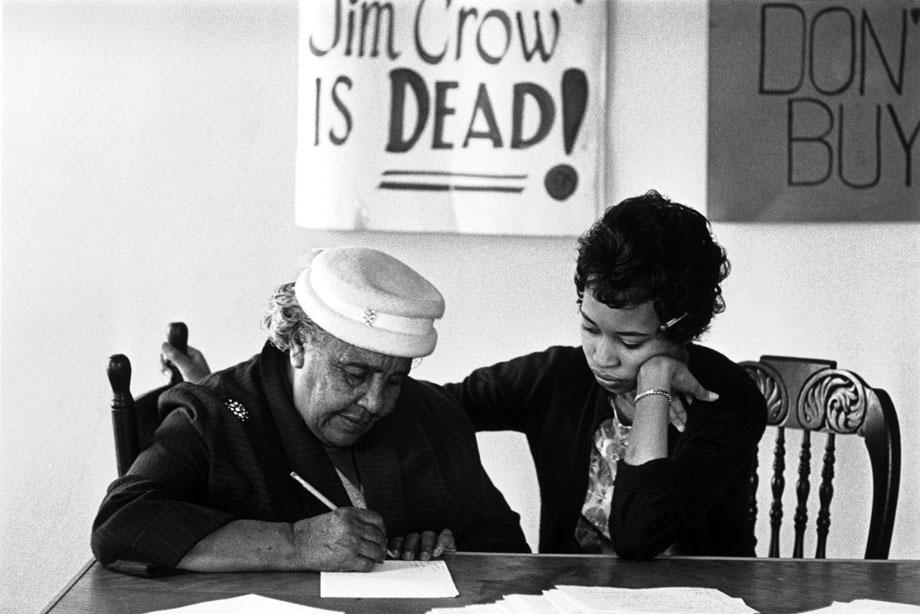 Great news from Virginia: "In a major victory for voting rights, Virginia's Republican Gov. Bob McDonnell has announced he will automatically restore voting rights for people with nonviolent felony convictions. His decision will eliminate the two-year waiting period and petition process that currently disenfranchises thousands of nonviolent felons who have completed their sentences and satisfied all the conditions of their punishments. According to the Sentencing Project, 350,000 Virginians who have completed their sentences remained disenfranchised in 2010."
Last year the Sentencing Project reported that 350,000 Virginians fell under the felony disenfranchisement regime. Virginia is one of six states where more than seven percent of the adult population is disenfranchised. Virginia is one of three states in which at least 20 percent of African Americans is disenfranchised. That's three states – Florida, Kentucky, Virginia – out of fifty. Virginia is one of the seven states in which more than 7 percent of the adult population is disenfranchised.
The key phrase is "people with non-violent felony convictions."
While it's not particularly surprising that the gender of "people with nonviolent felony convictions" goes unnoticed, it's worth noting. The majority of formerly incarcerated women in Virginia are "nonviolent offenders" … and are women of color.
In his letter to the Secretary of the Commonwealth, the Governor, not surprisingly, ignores the gender and racial component: "I believe that a person who is a non-violent felon, and has served his time as well as probation or parole, and fully satisfied all court costs, fine, restitution, and other court-ordered conditions, should be able to regain his civil rights and resume his life as a fully engaged member of society."
Before you think this is too fine a point, the Commonwealth of Virginia Restoration of Rights page doesn't speak of the restoration of his rights. It speaks of the restoration of his or her rights. The her matters.
Most of the press joins the Governor in ignoring the her side of rights restoration. Most, but not all.
For example, Benjamin Jealous suggested: "If you're a drug addict and you're poor, you tend to go to prison. You're rich, you tend to go to Betty Ford, right? Or the equivalent. And when you go in, if you're a woman—and that's been sort of the huge increasing demographic over the last 20 years—your kids go to foster care. Well, you don't get your kids out of foster care when you get home from prison. You get them home—you get them out of foster care when you get home from prison and find a job and can keep it. And for formerly incarcerated people, they find that they have this kind of scarlet "F" on their forehead, where it's almost impossible in many places to get a job, where you can't vote in places like Virginia, where—one woman spoke passionately yesterday about what it was like to be speaking to the Republican Women's Club and asked to sign a petition for somebody who wanted to run for office, and be interrogated about why you couldn't sign it, and finally have to sort of re-out herself as somebody who, on her worst day, had done something wrong and become a felon. And so, this is how we put people in—you know, kind of push people out of our society while having them live right amongst us."
In Virginia incarcerated women are the huge increasing demographic for the last two decades, and the overwhelming majority are in for non-violent offenses. Since 1990, Virginia has had one of the highest increases in time served by prisoners and keeps people in prison for longer than most states. Recently the Commonwealth established the Virginia Criminal Sentencing Commission to address the possibility of diversion and alternative sentencing.
The Virginia Criminal Sentencing Commission found that for drug and fraud offenses, women are a much, much better `risk' than men, nine times better. For larceny, men are a somewhat better risk, about 1.5 times better. Most recently, these numbers translated as follows: 635 drug cases for review; 951 fraud cases; 185 larceny cases. In the overwhelming number of cases, then, women are a much better prospect for anywhere but behind bars. That's according to the Commonwealth of Virginia.
Virginia has taken a historic first step. It's not quite a leap, but it's an important step. Now, revoke the lifelong ban on access to welfare. Virginia still has a complete lifetime ban on welfare receipt for formerly incarcerated people. Less than a third of the states have such a ban. That ban targets women, and especially women of color, most directly and intensely.
At the same time, invest in diversion programs. Keep those convicted of non-violent offenses out of prison. Do it now, Virginia.
(Photo Credit: Eve Arnold / Magnum Photos / Slate)