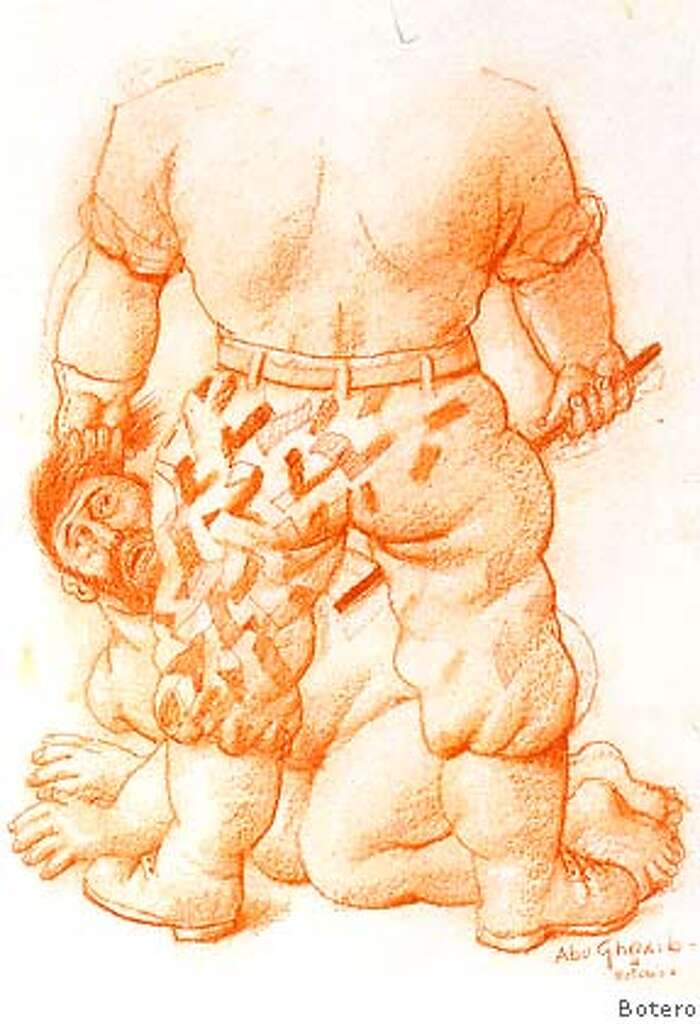 In the era of Covid-19, in the current pandemic moment, the world has "discovered" that prisons, jails, immigration detention or removal centers, juvenile detention centers, and any place of confinement is predictably overcrowded, under-resourced, and, suddenly, dangerous to our public health. This "discovery" is described as the time bomb or, more dramatically, the ticking time bomb. While the ticking time bomb scenario suggests concern for the incarcerated and those who work within incarcerated spaces, the phrase "ticking time bomb" has its own history, especially in the last twenty years, a history we would do well to recall.
Here are some ticking time bomb scenarios from the past 24 hours or so. Across the United States, "rural America is left with not only a health care crisis but a potential ticking time bomb if these jails become hot spots of contagion." Meanwhile, there's a "health time bomb that could all too easily detonate in locked juvenile facilities." In Wisconsin, the local ACLU explains, "Right now Wisconsin's overcrowded prisons are a ticking time bomb that threatens the health of all Wisconsinites, especially people of color who are disproportionately impacted by mass incarceration". In Mexico, the shelters along migrants' routes understand that lack of information and misinformation can create its own time bomb: "We try to avoid this sort of mass panic among the people in the shelter, because that could be a time bomb." In Panama, "overcrowding in prisons is seen as a time bomb". In Haiti, "the prison network is an epidemiological ticking time bomb." Peru's prisons are "a time bomb" as are those in Colombia, the Dominican Republic. In the Philippines, "jails are a COVID-19 time bomb". Overcrowded Cambodian prisons and drug detention centres "are a ticking time bomb for the country and potentially its neighbours."
That's 24 hours, and that's 24 hours. Remember the television series, 24, in which counter-terrorist agent Jack Bauer, every week, found himself in a situation in which he had 24 hours in which to stop a massive terrorist attack? The fact that there was a finite, definite and even definitive time frame meant that Bauer could ethicallytorture suspects in order to gain the vital information. That, in a nutshell, is the ticking time bomb scenario. From September 11 on, for well over a decade, a subject of passionate debate among some was whether or not torture was ever justified, much less ethical. Despite so-called liberal traditions, some claimed that within weeks, the U.S. populace overwhelmingly embraced the logic of the ticking time bomb.
While the ticking time scenario lit up the recent and long dark night of Abu Ghraib and Guantanamo, and beyond, its origins are said to Jeremy Bentham's 1804 essay "Means of extraction for extraordinary occasions": "Suppose an occasion to arise, in which a suspicion is entertained, as strong as that which would be received as a sufficient ground for arrest and commitment as for felony — a suspicion that at this very time a considerable number of individuals are actually suffering, by illegal violence inflictions equal in intensity to those which if inflicted by the hand of justice, would universally be spoken of under the name of torture. For the purpose of rescuing from torture these hundred innocents, should any scruple be made of applying equal or superior torture, to extract the requisite information from the mouth of one criminal, who having it in his power to make known the place where at this time the enormity was practicing or about to be practiced, should refuse to do so?"
For over 200 years, so-called liberal democracies officially took on that supposition and rejected it. In 2001, that all seemed to change. What changed was not the practice of torture but the official practice of torture; what changed was also the ostensible vox populi. The point is that, historically, the invocation of a ticking time bomb has been more than a warning of impending and catastrophic violence and harm. The invocation of the ticking time bomb has been used to justify the abrogation of due process, of Constitutionally protected rights, and of both humanity and a sense of humanity. Remember that. Those currently living in prisons, jails, immigration detention centers, juvenile detention centers face the real and immediate danger of deaths in epic number. They need neither discoveries nor metaphors; they deserve dignity and respect, and they need to be released now.  
(Image Credit: San Francisco Gate)