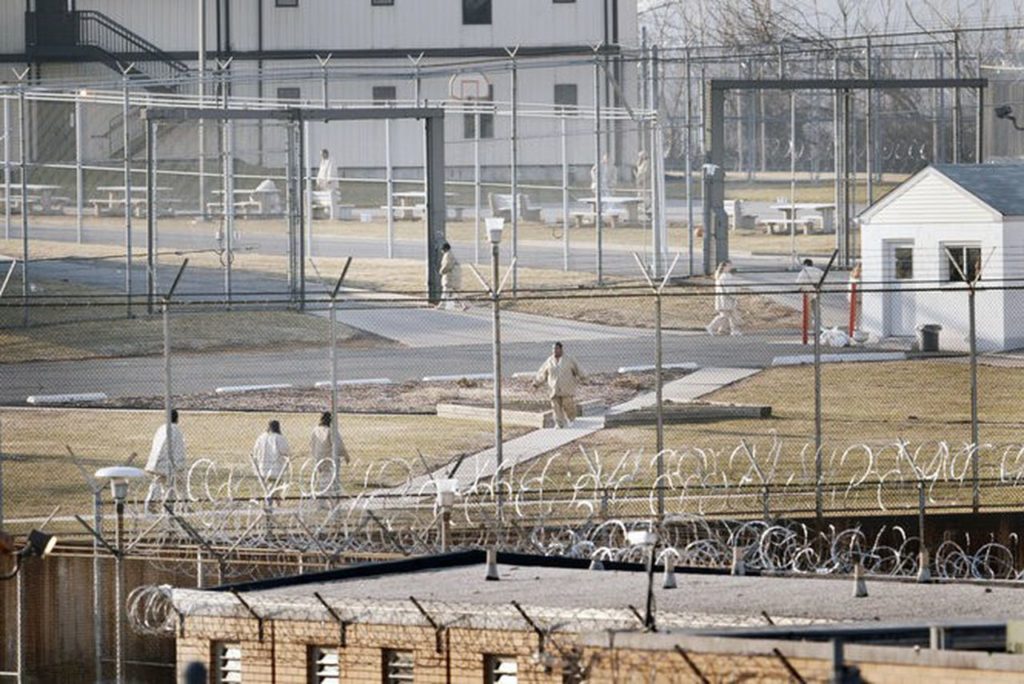 Edna Mahan Correctional Facility, a small women's prison with a population of 650 inmates, sits in Union Township, Hunterdon County, New Jersey. The correctional facility houses female inmates from the age of 16 and above, boasts about providing counseling for substance abuse as well as mental health treatment, and participates in the "Puppies Behind Bars Program" which allows incarcerated women to train guide dogs. Most notably, it was the prison that housed Assata Shakur, a member of the Black Liberation Army and the Black Panthers, until her escape from prison in 1979. Within the last three years, seven former employees of the prison have been arrested and charged with crimes of sexual abuse and assault while employed at Edna Mahan. Two of the former officers, Brian Ambroise and Ronald Coleman, were indicted by a grand jury, on charges of misconduct and sexual assault.
Over the last year, five other staff members pled guilty to and were sentenced to prison/parole supervision for sexual misconduct and sexual assault of inmates at the prison. Jason Mayes was sentenced to 16 years in state prison, for sexual assault, sexual contact and official misconduct. He was also subjected to Megan's Law, and will be under parole supervision for life.
Ahnwar Dixon pled guilty to three counts of second-degree official misconduct; Thomas Seguine and Joel Herscap pled guilty and were sentenced to prison for official misconduct. Joel Mercado, another former corrections officer, has also been indicted and is awaiting trial.
Sexual abuse by corrections officers in the prison have been documented for almost 25 years, beginning in 1994, when guard Kevin Brodie admitted to having a sexual relationship with an inmate and parolee at EMCF. Between 1997 and 1999, inmates Jacqueline Heggenmiller and Tammy Davis alleged that prison guard Stewart Sella raped and assaulted them over the two-year period, while Regina Dozier (a second guard to whom Davis confided the assaults) covered them up. Both were fired in 2000, after the allegations finally made it up the chain of command to then Director Dean Campbell. Sella was charged. The scale of abuse and rape at the prison has triggered an investigation by the Department of Justice and a State Senate Law and Public Safety Committee hearing.
Ironically, the 2016 audit of Edna Mahan performed in compliance with the federal Prison Rape Elimination Act, gave the facility high marks, noting there were more than 90 cameras across the facility with no blind spots. Some minimum-security housing units contain no cameras at all, and footage is stored for only 30 days before it is erased. For example, Mayes was often the lone officer assigned to A Cottage, a minimum-security housing unit containing 40 inmates with no surveillance cameras.
Officials have been no help with the investigations or what they're doing to stop inmates being sexually assaulted by the guards. Officials declined to attend a public hearing on conditions at the prison and refused to answer specific question from the media or release unredacted emails sought under the state's records laws. Commissioner Gary Lanigan announced his retirement rather than answer "tough" questions about the prison.
Edna Mahan consists of nearly 368 African American Women (48%) incarceration, 96 (12%) Latina, and 301 (39%) white, as per the NJDOC's offender statistics report. Minorities and people of color are overrepresented in the prison, and remain in danger of abuses by the prison guards. However, because they are incarcerated women, their victimization goes unnoticed and often uncared for. All voices of survivors should be heard and believed; their accusers should be brought to justice.
(Photo Credit: NJ.com)