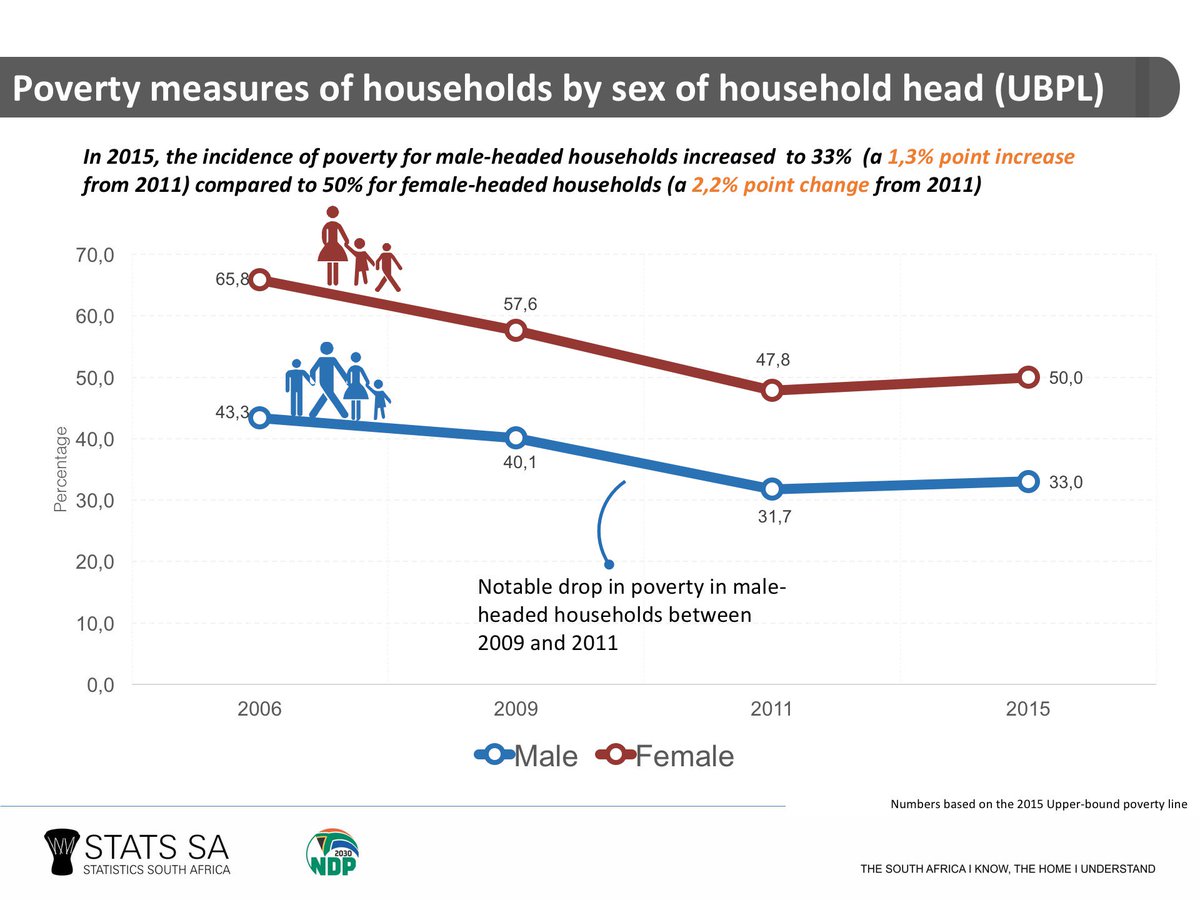 Stats SA says there "30.4-million of South Africa's 55-million citizens in 2015 live in poverty, or below the upper poverty line of R992 per person per month. One in three South Africans lived on less than R797 per month, or half of the country's 2015 mean annual household income of R19,120, with more women affected than men, and children and the elderly hardest hit, while racial inequalities continue to define poverty as a largely a black African problem." Who are these poors? Not in terms of race and gender but as Individuals, as communities, how do we understand the micro and macro causes of their poverty from their perspective?
I see the Stats SA report, its methodologies and thus accuracies or lack thereof. are being hotly debated. I'm more interested in the story as I believe that whilst we must refine our data collection instruments so that they can deliver as accurate a picture to inform us as a society, as well as possible, no one can deny that things are getting tougher, and I believe "the poors" have a lot to say about how this is happening. I'm not inclined to debate whether it's 30 million or 15 million at this point. I'm sure "experts" will do that well enough as they would find it more entertaining. I'm more interested in the fact that we have a deep and fundamental problem to solve.
It is tempting therefore to call for an additional approach, one that centers the voices of "these poors" in telling the story of the nature, extent and dynamics of "the poverty that is described in the Stats SA report.
Listening to some of the stories of "the poors and the insights of those who "work with them", I am of the view that we have a lot of opportunity in addressing the immediate/ micro and localized causes of poverty that do not need us to have completed the process of figuring out how we are going to take on the big dark forces of local and global capital. So then, I am convinced that the causes, including the structural, are multi-dimensional – social, economic, cultural, political. Much of what we could immediately do better is to govern effectively the good intentions we have on paper. To do more to toughen the fabric of "resilience" that communities, families need when "macro factors" hit us as they will continue to do.
If you listen to a lot of stories of "the poors", it is often about a breakdown in the accountability of communal/ governance structures, that then precipitates conditions for shocks to hit those with little privilege of cushions even harder. I am not convinced that simply designing better economic policy frameworks will help us solve localized breakdowns, and that good economic policies will solve the crisis of how we govern delivery of "solutions". I am convinced that a deep appreciation of the interaction of both micro and macro factors is key. As always, it is all local and global.

(Infographic 1 Credit: Stats SA / Twitter) (Infographic 2 Credit: Stats SA)