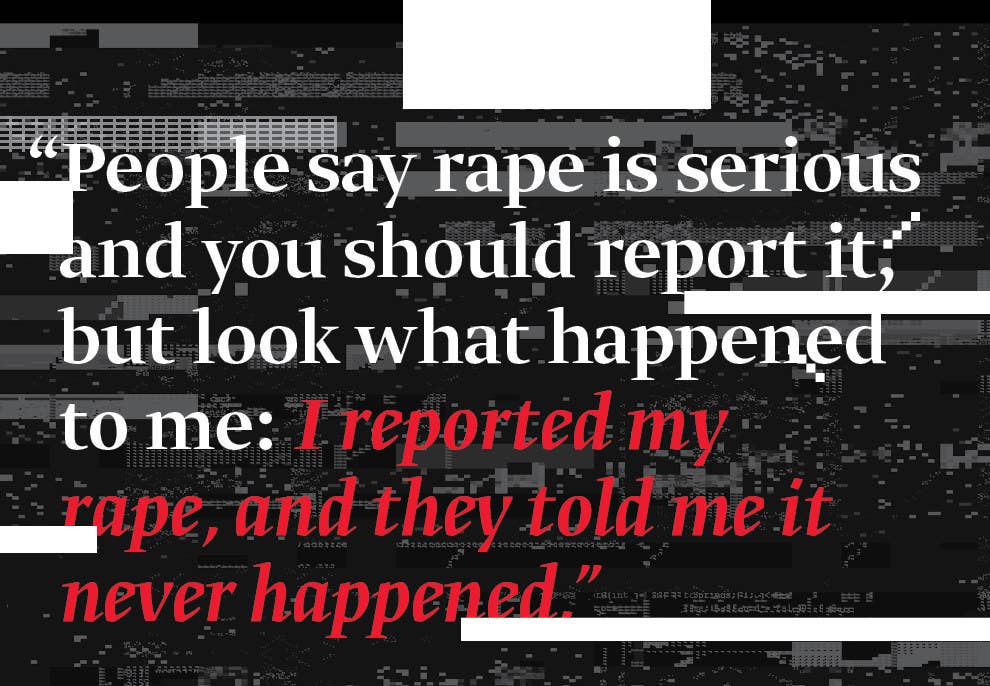 On Sunday, February 27, Buzzfeed reported at length on the story of Lara McLeod. It's a devastating, all too familiar story. In brief, Lara McLeod was raped by the fiancé of her sister, Hera McLeod. Hera had given birth two weeks earlier. Traumatized, Lara went home and, the next day, told her parents. They immediately went and retrieved Hera and Prince, the two-week-old. To do that safely, they called the police in. That's where the awful became the unbearable.
The police called Lara in, interrogated her, compelled her to file a complaint and then arrested Lara for filing a false complaint and charged Hera with aiding in the deceit. From there, it just gets worse. You can read the Buzzfeed account for yourself. The rape and arrest occurred in 2011. Using the charges against Hera, her fiancé won unsupervised visits. Three months later, Prince was found unconscious on his father's apartment floor. The fifteen-month-old died the next day. The fiancé's trial on murder is coming up soon. Hera has moved on, as best she can. Lara is struggling.
This story occurs in the leafy well-to-do suburbs of Prince William County, in the Virginia suburbs of Washington, DC, but it could as easily occur in the leafy suburbs anywhere. Every step of the way, every single time the State was called in, from the police to the courthouse, the State did more than merely fail these two women. It assaulted them. A French report on this case notes that in France, of women who report being survivors of sexual violence, only 4 percent have reported the crime formally. In the United States, the situation is the same. In South Africa, according to the Medical Research Council, one in nine rapes are reported to the police.
Why are the numbers so low? There are many reasons. Here's Lara McLeod's answer, "The night I was raped, I said I wanted to be left alone. People say rape is serious and you should report it, but look what happened to me: I reported my rape, and they told me it never happened."
Buzzfeed and others have described the police investigation as "botched." It wasn't. Virginia, and beyond it the State, got exactly what it wanted, what it pushes strenuously to get: a woman living with trauma, agony and pain who has learned to silently absorb injustice directed at her as a woman. To botch means to clumsily repair or to bungle. No one clumsily repaired or bungled the investigation. No one cared enough to botch the investigation. How do I know?
Every year, on Prince's birthday, Hera McLeod sends a letter to the two Prince William County police officers whom she holds responsible for the death of her son: "This year, she included a photo of Prince with his two front teeth in, smiling and sitting on a red truck — with his birth and death dates printed above. `On July 1st, 2015, I would have turned four,' the card said. `May you always remember how the decisions you make impact the lives of innocent people. I will never forget you. I pray you will never forget about me.' This year, Kimberly Norton, one of the two officers who charged the McLeod sisters, put the card in a new envelope and mailed it back to Hera unopened. She rewrote her return address in block letters. Not Detective Norton, as Hera had written, but "SGT K. NORTON." She had been promoted. So had Detective Cavender."
The State got what it wanted. It's time for us to get the State we want.
(Image Credit 1: Buzzfeed) (Image Credit 2: Slate.fr)