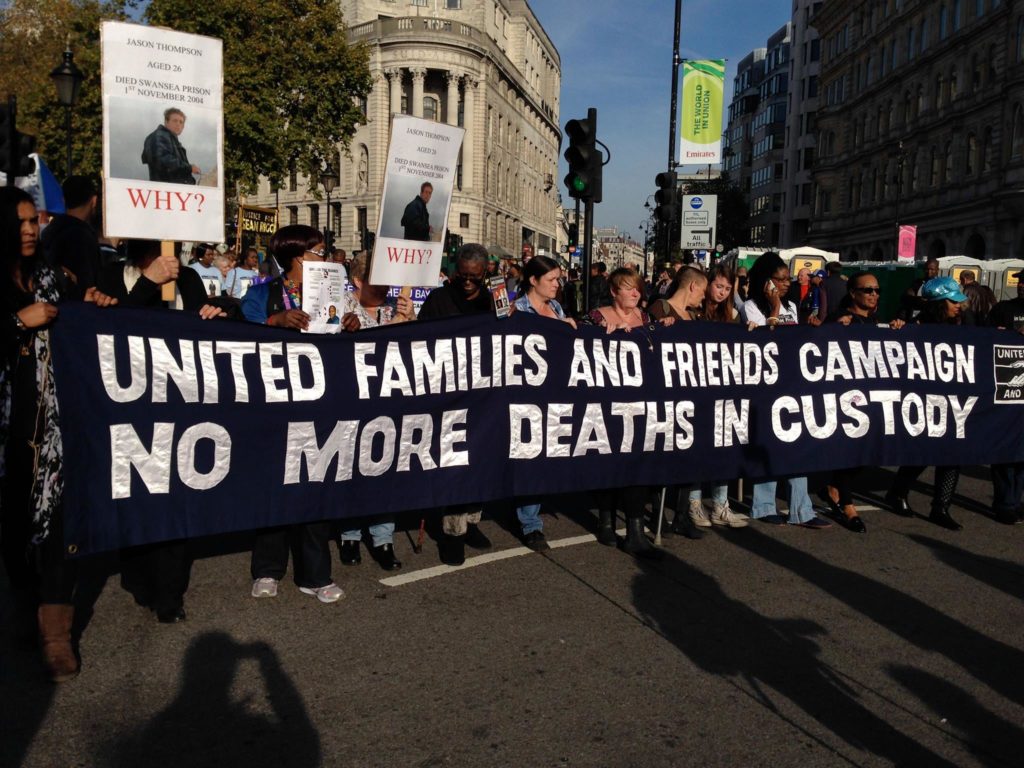 Last year, prison suicides in England and Wales reached a seven-year high, according to the Howard League for Penal Reform, the Prison and Probation Ombudsman for England and Wales, and the House of Commons Justice Committee. For all three, this dubious accomplishment parallels cuts in prison staff, harsher prison regimes, and various `efficiencies' imposed across the so-called justice system. Add to that cuts in public health and housing services. Austerity kills.
The Ombudsman's most recent report, Learning from PPO Investigations: self-inflicted deaths of prisoners – 2013/14, found a 64% increase in self-inflicted deaths in custody over the previous year. While that number captured a bit of attention, here's a paragraph that many overlooked: "There were self-inflicted deaths at 53 different prisons, 56% more than the previous year. This included prisons where there had not been self-inflicted deaths for many years, sometimes ever." Under austerity measures, the Empire of Prison Suicides has expanded rapidly and hungrily.
The Empire has expanded both geographically and demographically. Who are the ones who perished `at their own hands'? "In 2013/14, the prisoners who died were significantly less likely to have been convicted or charged with violent and sexual offences. There was also a significant increase in deaths among those serving short sentences of less than six months."
Most of the prisoners who committed suicide were in their first month of custody. More had spent less than two hours out of their cell in the days before their deaths. Not `hardened' nor `violent' nor `in for long'. In other words, more or less ordinary people.
Frances Cook, Executive Director of the Howard League, noted, "No one should be so desperate whilst they are in the care of the state that they take their own life. The numbers hide the true extent of misery inside prisons and for families. It is particularly tragic that teenagers and other young people have died by their own hand in our prisons and we should all be ashamed that this happened."
The tragedy is in the deaths, not the ages, and we should indeed all be ashamed. The State is not ashamed. As a Justice Committee report last week noted, "The prison system in England and Wales has one of the highest incarceration levels in Europe, standing at 149 per 100,000 people." The report noted that when Justice Secretary Grayling was presented with the rising tide of suicide, his response was to blame society. On the question of suicides, the Justice Committee report concluded, "The Ministry told us they had looked hard for evidence of factors which could be causing an increase in suicide rates, self-harm and levels of assault in prisons. Worryingly, they had not managed to arrive at any hypothesis as to why this has taken place. In our view it is not possible to avoid the conclusion that the confluence of estate modernisation and re-configuration, efficiency savings, staffing shortages, and changes in operational policy, including to the Incentives and Earned Privileges scheme, have made a significant contribution to the deterioration in safety."
We should all be ashamed, and we should all be worried, worried about States that have looked and refuse to see, refuse to see unavoidable conclusions and, even more, refuse to see the humanity in each of us. Global leaders of incarceration, such as the United Kingdom and the United States, have gained their ascendancy by stuffing more and more people into prisons and jails, and then expressing shock and dismay when the conditions of confinement push prisoners to self-harm and suicide. A war on crime turns whole populations into `a problem' and entire neighborhoods into lands belonging to no one. It's a kind of genocide by erasure.
In the United Kingdom last year, almost all those prisoners who killed themselves did so by hanging. They turned the belittling spectacle of their erasure into one last spectacle of sacrifice. While the State spokespeople express dismay, and the State accountants chalk it up as another efficiency, the various gods of justice and humanity look on and weep.
(Image Credit: rs21.org.uk)