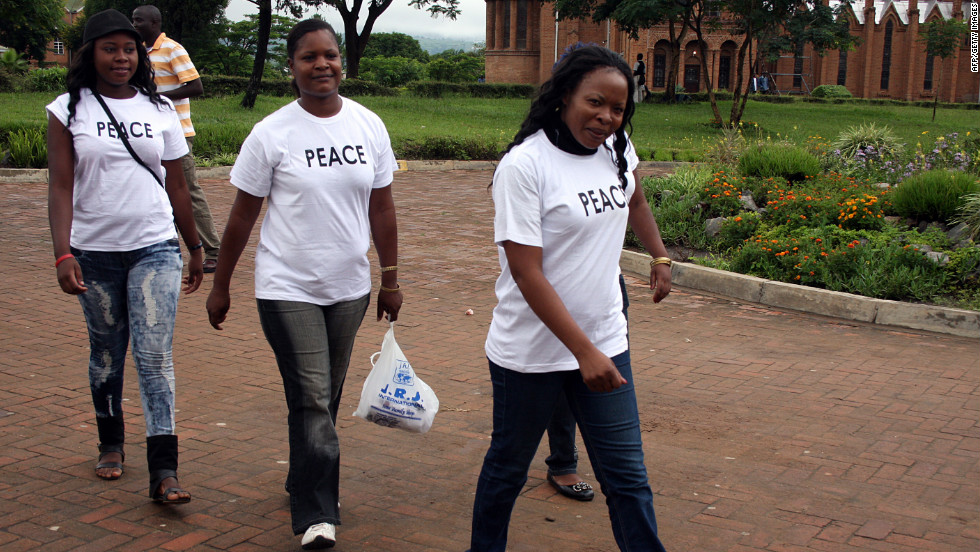 The Maravi Post headline pretty much says it all, "DON'T MESS WITH MALAWI WOMEN!"
But actually, today, the women of Malawi said it, and sang it, and prayed it, and danced it, and shouted it, and did it better, much better, than any headline could claim.
The story, in brief, is a familiar one, around the world. Women are attacked in a public place, allegedly for wearing `provocative' or `untraditional' clothes. In this instance, vendors, or `vendors', in the two major cities of Malawi – Lilongwe and Blantyre – attacked and stripped women, ostensibly for wearing pants and mini-skirts.
Bad move. Very bad.
The news media described the incidents largely as `trouser stripping.' The women understood otherwise. They understood the actions as violence, as violence against women, and as violence against democracy.
First, women were beaten. How do you think a crowd of men forcibly undresses a woman … especially in public? By invitation?
Second, the women know that Malawi has a history of "indecency" laws. Eighteen years ago, the so-called indecency in dress laws were repealed, partly because they were an offense to women, largely because they were part and parcel of the dictatorship of Hastings Kamuzu Banda. An attack on women, an attack on women's clothes, is an attack on democracy. Anywhere. Even in a `conservative' country. Just because it's conservative doesn't mean women give up on their democratic rights.
Instantly, women started organizing, organizing boycotts of the vendors, demands and campaigns. One such campaign is called Lelo N'kugule, Mawa Undivule? Today I buy from you, tomorrow you undress me? Others call it Venda, Ndikugule, Undibvulenso??? Vendor, I buy from you and you strip me naked?
Good question. A very good question.
Today, Friday, the women of Malawi filled the streets of Blantyre. They brought some men with them, too. Some wore t-shirts emblazoned with "PEACE", others wore all white. Many wore trousers, some wore mini-skirts … whatever those are.
Women of Malawi today did what they have always done. They organized. They organized for autonomous spaces. Autonomous doesn't mean separate. It means spaces in which women's autonomy is more than respected. They spoke of democracy. They expressed outrage, not only for themselves but for the ambitions of the nation. They said, "We are all Sophie Munthali", one of the women who was beaten and stripped.
Someone asked `the question', that question that always gets asked in moments of mass assaults on women: "Isn't this really about economic hardship, about difficult times?" Women's rights activist Seodi White answered directly, "In times of instability, women are targeted." She then went on to explain that [a] instability is no excuse, [b] violence against women is an outrage, [c] violence against women is violence against democracy.
Repeatedly, the women invoked dignity and democracy. Don't mess with Malawi women. That's the news story, or should be. Malawian women said today, "The future starts now!"
(Photo Credit: CNN)